Nepal one of the beautiful country of world is a landlocked country. Now days people of Nepal are being more update from latest technology. People from Nepal want to be update time and again. Most of the people use internet to get connected with friends share their information and for many more purposes. Attract Website Visitors from Nepal add Website's Traffic To attract Website Visitors from Nepal to increase website traffic give some of the following options a taste:-

Content: A nice content itself attracts visitors, in the content of Nepal, make a content according to Nepali users. Likewise make a post about Dashain during Dashain festival which result is more traffic to your website via shares and referrals.
Ask friends to share: You can ask your friends to share your site with other friends. We know Nepali like Nepalese Blog and website other then other's.
Make influence in your niche: So that they visits your website time and again. As if you post about local content many local friends visit frequently.
Add social sharing buttons to your website: As if you add social sharing buttons to your website visitors may share your content to other which obviously increase your website traffic.
Keep your content fresh: New content can get you more free traffic either through more visitors and which have great chance to be indexed in google and google (search engines) will crawl your website more often.
Comment on other website: Comment on other's website's post and the in website field you can put your website. which increase your visitors and the site admin also make care about your website and regularly visit your website.
Reply comment on your site: replying comment on your site make news visitor easy to access and they hope they will get solution and comment on your website and visit your website time and again.
SEO in Nepal: Follow SEO tips to make your site more SEO optimized. The better the SEO the higher you will be ranked in search engines. The more visitors you will get. Use some long tail keywords and focus with words like "In Nepal".
For more website traffic you must have Fresh and new content which can't be neglected.
From the above lists you can pull visitors to your site easily. Attract Website Visitors from Nepal add Website's Traffic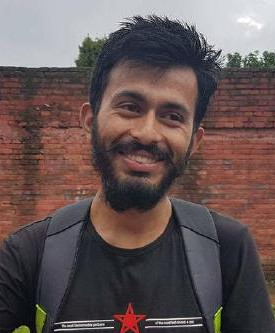 This is Sagar Devkota Co-Founder of Time and Update. I write about Online Earning, Blogging, Web Hosting, Domain Registration, local technical news and some time about Cryptography. I also write about Git, Database, Java, Android, Linux (ubuntu). Studying Bachelor of Software Engineering.