I was about to quit making youtube videos. For the small creator like you and me, it is too difficult to get a lot of video views. I tried almost every way to boost my video views. The result was absolutely horrible. I gave my 100% energy to make a single video. In return, I end getting some 10 or 30 views.
You know it is so frustrating when you get nothing although you have done your best. I have waited almost months hoping that the views will go up. All my dreams and expectation blew away in the air. Having all these bad situations I was fed up with all this. Finally, I was ready to quit making youtube videos.
Like 3 months I totally stopped making youtube videos. In these months I studied many guides and tutorials to boost my knowledge. You can say, now I have to learn how you can increase your youtube videos views. Today, I am writing this article, to help all the newbies like me so that they don't have to go through the same situation as me.
Here, I am dropping the 7 proven ways to boost your views on youtube. Make sure to read this article till the end.
7 Proven Ways To Increase Your Youtube Views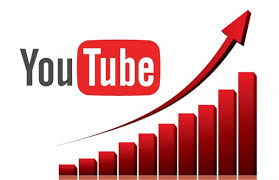 Ok so, you are ready to learn this awesome guide to boost your video views. I am pretty sure it will work dramatically for you. Just follow all the steps properly and very carefully.
Follow the trend
If you want to get a lot of views, following the recent trend will work perfectly for you. For example, The UEFA European Football Championship is on the way. You know the craze of this competition is too high. During the tournament period the youtube and other news channels, the online news portal will be full of UEFA articles and videos. Garb this perfect opportunity to boost your video views.
Following the trend doesn't mean that you have to follow only the UEFA topic. You have to follow the trend according to your youtube channel niche. From entertainment to inspirational, songs, movies and many more. There are a lot of things for you to pick and follow it.
Try to be the first
Following the recent hot trend will not only work. You have to give your best to upload your videos as fast as you can. These trending topics will get a lot of attention within an hour. After that people will search for more information about it on the web. If you managed to upload your video like the flash, I am sure you will not regret it.
Such a trending topic will flood on youtube and various social media after some time. That is why it is better to be the first and grab some decent views. I have also tried this method to boost my views several times. The result was really excellent and worthy.
Thumbnail and video title
Have you ever seen such a nonsense thumbnail and outdated video title? Many times, yeah? It is so shocking to see a lot of video views in such a crazy video. In fact, the creator of those videos used thumbnail as a clickbait. It may sound funny, but it really works. A lot of views on such videos can prove it.
So, making a youtube video and being first is not only enough. You have to create an eye-catching thumbnail. A thumbnail that can attract attention. Work hard on your video title too. Make to interesting and promising.
SEO is equally important for the youtube video creators as well as for the bloggers. The main responsibility of the SEO is to rank your website or the content on the various search engines. Search engines including Google, Bing, Yahoo and many more. If you are new on our website, I will recommend you to read this SEO guide.
While picking the meta tags, make sure it will be best for the SEO. You can find a lot of websites that provide keyword research features to reduce your workload. Among them, tube buddytube nuddy is the best. You will get all the features like meta tag generator, thumbnail generator and many more.
Get the help of social media to increase some video views. If you have enough money, you can easily promote your videos on social media platforms like facebook, twitter, and Instagram. This can be much effective and fast. What if you don't have enough money to do so? This can be a serious issue.
For those who want to do it for free here, I have one solution for you. Cut some interesting video clips from your youtube video. After that share it on facebook. Do not forget to attach the video link or your channel name and URL. You know, many comedy video creators are doing the same method to boost their views on youtube.
Youtube post
Youtube has already brought these features a few years ago. A youtube channel with high subscribers can create a post on youtube. If you know some of your friend who has high subscribers on their channel. Simply ask for this favor to post the link of your youtube video in their post. Also, you can give them some money to do so.
Youtubers community
Join the YouTubers community. Get to know them and be close to them. After a while, you can ask them to play in your youtube video. Most of them will accept your request if your script and ideas are best. After that, you can make a video with them. This can be the best choice to increase your video views. Not only that, but you will also get in touch with other fan followers too.
That's all for today. Let us know if you have any issues regarding this article. We will try our best to reply you as soon as possible. Good luck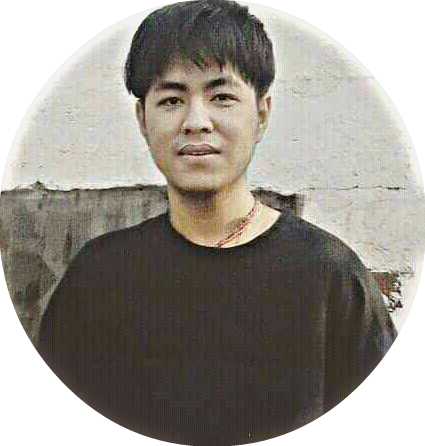 Nothing special about me. I am just a freelance writer who loves writing and updating all the latest information about IT, Blogging, Games and so on.