Based in South Korea Samsung. Samsung has grown tremendously over the past years becoming the world's largest phone manufacturer and it is likely to soon start getting more profits than even Apple. Update Your Samsung Android Versions The company sells a third of the world's smartphones. To better know the company that has made the Galaxy S4 and could make your next smartphones.
Being The Third Largest Smartphones sellers. You can easily find Solutions for Problems and Tutorials about "How to this".
By Updating Android Versions you can Update your Smartphones System. Updates lets you use many more features updates Newly. Some apps Run on Certain Versions and more. So to Use Such Apps too you Need to Update the Versions of your Device.
So,
Lets first talk about
What is Android Update?
Your device is running an operating system which is android, Just as windows 7 ,8,10. Android also have its own versions, namely Marshmallow ie. 6.x, Lollipop ie. 5.x, KitKat ie 4.4.x, and Jelly Bean <4.4 . So when Upgrading from lower version to higher version of android is android update. For android update your device (Hardware should be capable of new features, this is why every android device cannot be upgraded to newer version. Also your device manufacturer should create compatible version for your device. If there is update available so its better to upgrade as new features are added, issues are fixed (if any). So flashing new upper version Operating system to your device is Android Update. Its similar as application upgrade but as for OS upgrade every memory is cleared and updated.
Is update available?
The latest version is Android 7 Nougat, and Android O in beta form. You can check if updates for your device are available for your device or not through the About Phone options on the settings, for Marshmallow, Lollipop, KitKat, and Jelly Bean.
Things to remember before update
If you are updating your phone you should keep in mind that your all data on your phone is going to be cleared. so make sure to back up them. Call logs, messages and any other data that are on your phone (expect SIM and SDcard) all data will be erased.
If your device is MTK device here is full guide to update android of any mtk devices check Update MTK android with Sp Flash tool.
How to Update ?

Check This link for Updating process with latest Odin and on Samsung Galaxy J7:
Update Samsung Galaxy J7 to Marshmallow 6.0.1

Then Download Firmware (On Computer) That Suit your Device.
Go to www.sammobile.com/firmwares/.
Select your Device (Search)
Select your Country/Carrier if not Listed Select any or Simply US OR UK as for English language.
Then Select Regular Download
Need to Create Account
If Internet speed is not good Download Using Download Manager (to use IDM After Trial is Over Visit our Post Here.
Now Unzip Both Odin and Firmware.
-Run Odin
-Reboot Your Device On Download Mode. Then Connect it to Computer Using USB.
-You Will See Blue Colour on ID:COM section In Odin.
-Then Click in AP and Select the .md5 file extracted from the Downloaded Firmware. Wait till It finish importing it on Odin.
-Click Start on the Bottom of Odin.
-You Will See Pass On the Top Left corner after Upgrading in Over.
Restart your Device Wait till Updating Process. Follow the instructions. Your Device is Updated
A Video For Galaxy Ace 2
How To Update Samsung Galaxy Ace 2 (GT I8160) To 4.1.2
All The Process Above
Dont Forget to comment if you need help in any Samsung device.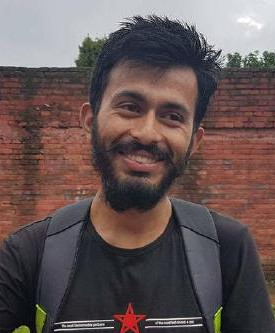 This is Sagar Devkota Co-Founder of Time and Update. I write about Online Earning, Blogging, Web Hosting, Domain Registration, local technical news and some time about Cryptography. I also write about Git, Database, Java, Android, Linux (ubuntu). Studying Bachelor of Software Engineering.