Online payment is a process of transactions of money electronically. This payment process involves use of computer network and the internet. Its is a process of buying and selling of goods and services where the transmission of fund or data is done through network generally internet. Whenever a payment is collected over the internet, this is an online payment. Online payment usually is the transaction that results in transfer of money from the a customer bank or credit card account to another bank account. Here is article on Online Payment System Gateway in Nepal
How Online Payment System works?
When a merchants accept online payments. They need to have access to Payment Gateway, which is often provided by a third party known as payment processor. The online payment gateway is a service that transfers the online payment information between the merchant and the payment processor. Online payment process follow the following stages:
Customer submits the payment information to the merchant.
The merchant submits the payment information to the online payment gateway.
The online payment gateway submits the payment information to the payment processor.
The payment processor authorizes the payment and responds to the payment gateway.
The payment gateway responds back to the merchant.
The merchant responds back to the customer.
Costumers fill the form on the merchant website, they need to provide their credit cards information, or their online bank account details. Then Payment processes checks the information and send response back to merchant and merchant display the information whether the payment is approved or not.
Merchant should follow security requirements to decrease the chance of the billing information and personal information being stolen. The transfer needs to occur over secure encrypted connection.(https://, on websites). A payment service provider (PSP) offers merchants online services for accepting electronic online payments by a variety of payment methods as credit card, direct debit, bank transfer, and online banking.
Online Payment System Gateway in Nepal
Almost all of the listed Payment service provide's costumers can pay telephone bill, electricity bill, internet bill, Flights booking for domestic airlines, buy recharge cards and other utility bills.

eSewa is the first online payment gateway of Nepal which was established in 2009 January.  Being the first electronic payment system it is most popular among all other payment gateway in Nepal. They have linked up with as much as 45 banks in Nepal and also those banks provides exchange of moneys for free access.
eSewa compatible both on the web and on the mobile device. Users can load fund to their accounts using theirs partner banks eSewa Partner Banks. They can send fund to bank accounts and other esewa users via web and mobile app. Users can send using SMS too eSewa SMS Syntaxs.
Website:- https://esewa.com.np
iPay
It is another popular Payment gateway in Nepal developed by Muncha.com. You can add fund to your iPay account using e-banking or mobile banking service of their partner banks.



Partner banks are Nepal Investment Bank, Laxmi Bank, Kumari Bank, Global IME Bank, NIC Asia Bank, Everest Bank and Prabhu Bank. If you don't have account/ not subscribed to E-banking you could deposit funds to their account on those banks (you need to contact them first). Unverified customers can not transfers more than Rs. 2000 at a time. You can verify your account using scanned copy of citizenship card, passport or license or any valid National ID.
Website:- https://ipay.com.np/
Khalti Khalti is another payment service provide which is operated and owned by Sparrow Pay Pvt. Ltd. Parther banks are Machhapuchchhre bank limited and Nepal Investment Bank. Khalti to bank accounts, khalti to khalti and bank to khalti is possible. compatible both on the web and on the mobile device. Follow Create and Verify Khalti account
Website:- https://khalti.com
e-banking
E-banking is a electronic payment system which allow the costumers of banks to conduct a range of financial transactions through the bank websites. Now days most of all banks in Nepal provide e-banking services, SMS banking is also provided by many banks, We will write a full article on this topics.
Check E-banking in Nepal
We listed Online Payment System Gateway in Nepal. If we miss any Payment service provide please do comment below or Contact use so that we can mention it here and let our visitors to know about it. Have a good day! 🙂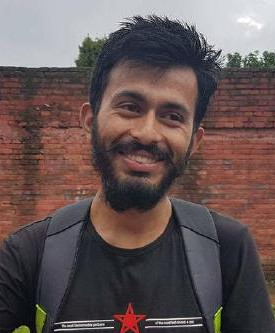 This is Sagar Devkota Co-Founder of Time and Update. I write about Online Earning, Blogging, Web Hosting, Domain Registration, local technical news and some time about Cryptography. I also write about Git, Database, Java, Android, Linux (ubuntu). Studying Bachelor of Software Engineering.