E-banking is the process of transactions of money electronically. This payment process involves use of computer network and the internet. Its is a process of buying and selling of goods and services where the transmission of fund or data is done through network generally internet. Whenever a payment is collected over the internet, this is an online payment. Online payment usually is the transaction that results in transfer of money from the a customer bank or credit card account to another bank account. Here is the article on E-banking in Nepal. In 1990 Credit cards were introduced in Nepal. In 2002 Kumari Bank introduced Internet-Banking as a first online banking in Nepal.
Online Banking vs E-Banking
E banking is the process of transaction of money electronically. Where as Online banking is the process of transaction of money through the web-based banking. Online banking is a part of e banking. Service provided in e-banking:-
In ATMs

Cash Withdrawal
Balance Inquiry
Fund Transfer is not available.

In PoS Terminals

Financial transactions are made via Cards.
Cash is debited from the client's account(s).
Cash cannot be deposited.

In Tele-Banking

Account Status check
Balance Inquiry
No fund transfer facility.

In SMS-Banking

Similar to Tele-Banking except telephone
Cell phone is required instead of telephone.

Online Banking / Internet Banking

Viewing account balances, recent transactions
Bank statements
Funds transfers between the customer's linked accounts
Paying third parties, including bill payments and third party fund transfers
Many more including non-transactional tasks and transact banking tasks
History of E-banking In Nepal
Banking started in Nepal in 1937 by 'Nepal Bank Limited' (Government
Sector)
Introduction of Credit Cards in Nepal in early 1990 by NABIL Bank
Automated Teller Machine (ATM) was first introduced by Himalayan Bank Ltd. In 1995.
Internet-Banking was first introduced by Kumari Bank Limited in 2002.
SMS-Banking was first introduced by Laxmi Bank Limited in the year 2004.
Internet Banking

Online banking is the part of e-banking. To access the online banking costumers of the bank should log in to the bank's online banking website, To get access to the banking website costumers should be registered in the service, that mean every users cannot access the online banking unless they register for it. Banks will provide Passwords and other credentials for customer verification when they register for online banking. The credentials for online banking is normally not as of Telephone or mobile banking, there are other more information. Bank set up their database whether or not customer have registered for online banking facility. Online banking id is not same as account number or the customer number as these numbers are linked with other financial institutions during the transaction of money. Banks may limit the range of task of the account to be accessed through online banking.
Online Banking Security
Online banking is the way many peoples manage their money. Banks always try to make their customers safe and secure. To ensure the internet banking security banks use encryption technology, where every information transferred over the internet through the banking website are encrypted. Banks set alert system to costumers to inform about the account activities.  Stay safe from Phishing sites and Key Logger.
Choosing Online Banking
Online banking is the essential need in these years. It is the most popular way to manage the money. There are some things every users should take a look for safe internet banking.
Research about the bank and review form other users before opening account
Be sure you are in exact the same website of banks not similar looking site of it (Phishing site)
Always keep your personal information safe and secure.
Never access your banks through public cyber, if need make sure no key logger is installed or use onscreen keyboard if present in the bank site.
If something unexpected happens inform banks.
Make sure your are in secure connection (https://)
Know your rights.
Opening online banking account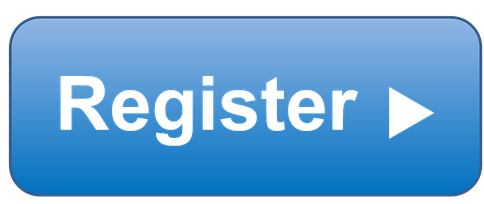 As online banking account is a service provided by banks, first you should create your bank account on the bank. Then you can request for the online banking service facility in the bank. They will provide your userID and userPassword with these combination you can login to your online bank. Use 2 step verification if available. Check Online Payment Gateway in Nepal.
Internet e-banking In Nepal Future
As it seems slow progress of internet banking but online banking have prove that it is here to stay. Features and services are being increased on the internet banking day by day. As there are increasing smartphone peoples can easily access their banks from the thing they always take/have. Higher the use of internet banking it is certain that there will be lower number of branches of banks. As Nepal is also progressing in the technology field, it is certain that there will be higher use of internet banking day after day. Checking the international details
According to research by Online Banking Report, at the end of 1999 less than 0.4% of households in the U.S. were using online banking. At the beginning of 2004, some 33 million U.S. households (31%) were using some form of online banking. Five years later, 47% of Americans used online banking, according to a survey by Gartner Group. Meanwhile, in the UK online banking grew from 63% to 70% of internet users between 2011 and 2012.
Thank you! Happy Internet Banking 🙂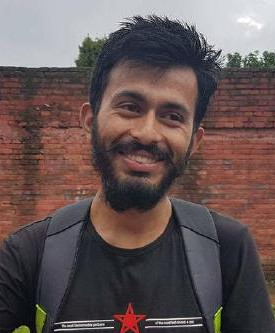 This is Sagar Devkota Co-Founder of Time and Update. I write about Online Earning, Blogging, Web Hosting, Domain Registration, local technical news and some time about Cryptography. I also write about Git, Database, Java, Android, Linux (ubuntu). Studying Bachelor of Software Engineering.