SEO in Nepal. Here are some of the points that you should know about Search Engine Optimization in Nepal. We will be covering all the aspects of SEO and How to improve your visibility to the customers seeking for service like yours. SEO is a small modification in your site so that you will be visible to customers and peoples searching for services like yours.
In this article we would take your site a step ahead, so that you will be visible. Here will be some basic modification in your site contents so that your contents will still be reader friendly, Structurectured, formatted but also SEO Optimized.
There are certain rules to follow to be indexed in Search Engine, These rules are not 'laws', but 'guidelines'. We will be guiding you to white hat SEO in Nepal. If you follow the rules you will be Visible but using of tricky way to be visible, you will be penalized for sure. White hats do it by the 'rules'; black hats ignore the 'rules'.
What is SEO?
Search Engine Optimization SEO is the process of improving the visibility of a webpage or a web content on the search result. Search engine follows certain algorithms to rank the sites in the keyword that are searched. The higher rank in Search result the more traffics form search engines, which is more customers for your business or services. SEO is Improvement in your site contents so that your site will be visible in the search result.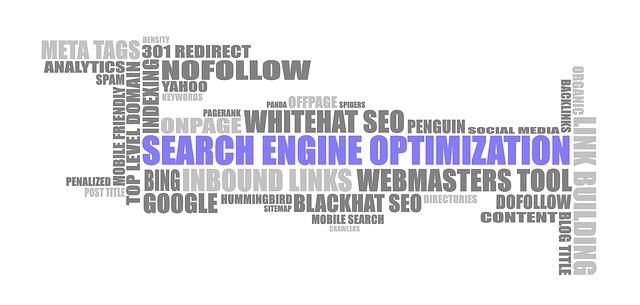 SEO in Nepal
Optimizing your content to focus Search visit form Nepal. In Nepal there are not much competition for keywords, so you can be visible to search engines even after you follow some rules of Optimization. Here we would suggest the best practices for Search visibility. Here are 10+ SEO tips you Need to Follow.
Keyword Research
You should understand that you would have costumes with different understanding, different peoples use different terms to search for. The way you search for a service is different then the way other search. Keyword Research Provides all the related terms that have been searched based on your given terms.
You can use Google Keyword Planner for which you need Google Adwords account. Other Alternative could be Ubersuggest and KW Finder.
For this article we select SEO in Nepal as a main keywords as it is most searched term for SEO. We start our Keyword research with Search Engine optimization in nepal.
Set Up Webmaster Tools
Set Up Webmaster tool for your website. You will get all the information about your indexed sites, No of clicks and the keywords used to search. You can submit your sitemap through Webmaster tools. Search analysis and Search Appearances. Robots.txt fetch, Crawl Errors.
robots.txt is responsible for what contents to be indexed and what contents to be hidden from search engine.
Use of focus keyword
You should set a focus keyword for your content. A focus keyword is the keyword you want your site to be ranked for.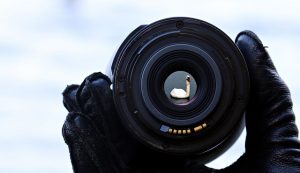 Your focus keyword should be in your SEO title, First paragraph of your content as user should know what they are learning about on this page.
make keyword density of 0.5% at least for your focus keyword. Use the focus keyword in some sub-heading and paragraphs in your contents. Make sure you have focus keyword in you url. It would be better if your domian name is of that keyword.
You should use your focus keyword in meta description. It won't affect your SEO but Meta description is the words that makes users to click in your site, and they wanted to be sure that your content is what they are searching for.
Use of h1 – h6
You should properly use subheading in your contents. You can describe and optimize contents based on sub topics. Your subtopics will be visible in Google Search results too. Use of Table of contents are also recommended. You can use fragments to reach certain heading in your contents. This will make more user friendly, as peoples who need knowledge in specific subtopic could reach it just in a click.
Long Tail SEO in Nepal
Long tail keywords are those keywords which describe exactly what your service is about. Long Tail SEO is a best practice to get Ranked higher for the Keyword. Let's take You have a game development studio based on Pokhara. Your Long Tail keyword could be "Game Development Studio in Pokhara". You will be ranked for this keyword and these are the customers you need.
Use of long Tail is best Ideas in Nepal. There are thousands of services which provides website developments and design. It would be hard to get ranked for those keywords but use on "In Nepal", could make you rank in that long term search and you will get your customers.
In this article we use SEO in Nepal "In Nepal" as It would get best result for those searching SEO ideas for Nepal.
Link Building
Link Building is a practice of having links in other sites related to your business.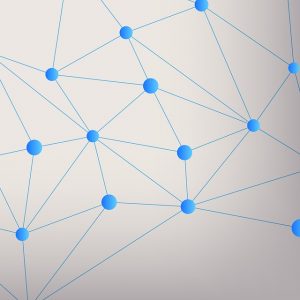 If your site has a link in a site with higher domain authority. It is plus point on for your Site. The more inbound link the more strong your site is, the higher the search rank.
If you are in search Long-term SEO, Focus on Link Building. Contact with related sites start building links. You can write guest posts on some of the popular site, give a try and provide your cornerstone content. in your read more contents.
Internal Links
Internal Links are the Most Important  part of SEO. Better to use internal links, it helps to gain more page authority for the page. This is the First part of link building. Internal Links to your contests are the fundamental basic for better SEO. Use you the page's focus keyword to link your internal contents insist of  terms like "here / Learn more". It also helps your visitors to be in your sites for some long period of time.
NoFollow vs DoFollow links
Linking your site to another and other site being Linked to you is one of the important part of SEO. While linking there are two ways Search Engine treat those links as.
<a href="https://timeandupdate.com/seo-in-nepal-search-engine-optimization/">SEO in Nepal</a> Is a follow link. Search engine will follow this link and improve the pagerank for the keyword.
<a href="https://timeandupdate.com" rel="nofollow">Time and Update</a> is a nofollow link.
If a site with a high pagerank links to you, Google increases your authority, and in turn, your pagerank. If your are linked using rel="noFollow" the link is not followed and your are ignored.
Social sharing and links on Online blogs are all nofollow links, it did not helps on your site SEO. But you can get lots of Traffics from those sites. So not to stop to share and link your site even it is nofollow.
Outbound link
Your content should provide some of the outbound links to other sites for further reading. Having more relevant outbound link improve in you SEO status. Providing links to more authority site for further reading improve your ranking. It is considered that your content provide all the necessary information your visitors need.
Understand Your Target Customers
You contents should be based on your customers. All of your contents should be based on your services and business so that it would be relevant to your customers. Sharing of offtopics contents leads to loose of your regular visitors.
You should understand what the market is and what your customers want. Search for other similar business providing similar services, looks their feedbacks, Social presence and take a move.
Start Blogging and Regular Content
You should publish a regular contents about your services and its importance, world wide news and all other related topics to your service. Make a certain scheduled to share your own contents, it makes your customers to learn more about your and your progress. Your content should not always be texts, it could be images, videos about your projects.
Publishing contents on regular basic make search engine cruel you site regularly and you won't miss other contents your sites to be updated. This will also increase your customer interaction. We will be pushishing about SEO in Nepal Regularly so that we will be ranked for this keywords.
Check: Why and How to Start Blogging
Good Contents
To be ranked good your contents should be good enough. Using all the guidelines for SEO in your contents and having contents with no value, will never be ranked. Your contents should provide what your are visitors are actually searching for. Gaining traffics for Searching engine and providing no topics related to the the search is a bad practice. Remember visitors are not for once. If you could not provide what they are looking for in your page, you won't be clicked again.
Social Media Profile
Starting building social media profile helps you to gain more customers and visitors. You should not always rely on one source of traffic. What if the search engine change the algorithms? Or what if your social profile being band (Yeah! They can do so.). So make your presence on all possible place where you can find your customers and your customers can find you.
Regularly sharing on social media actually can boost your traffic.
Analytics
Always to install analytic software in your website.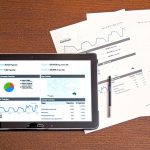 You should get information about your progress and how you're doing? You can find where your customers are. Which keyword is effective, what are the main source of incoming traffic. The importance of analytics in digital marketing is akin to financial reports in accounting.
Conclusion
No one-page guide can explore this complex topic in full. SEO is only about using the available services and making small changes in your contents. SEO in Nepal is a easy Process. Where there are less competitions. With Time there will be higher competitions and you should be Prepared for that. How was our article on Search Engine Optimization in Nepal?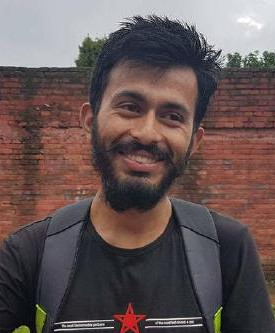 This is Sagar Devkota Co-Founder of Time and Update. I write about Online Earning, Blogging, Web Hosting, Domain Registration, local technical news and some time about Cryptography. I also write about Git, Database, Java, Android, Linux (ubuntu). Studying Bachelor of Software Engineering.