Samsung a world largest company. and thirty largest smartphone seller in the entire world. You are the lucky one to have a Samsung Smart phone your hand. Samsung galaxy j7 a expansive phone with basic features. Today I am here with a guide to Update it to latest stable released official Marshmallow 6.0.1 it is officially released for Samsung on Aug. When I buy this phone initially there was a problem USB cable never works for me to share files from PC. I updated it and its all fine now. so today we will Update Samsung Galaxy J7 to Marshmallow 6.0.1
As you see above this is my phone before update. I will update my running phone to make this tutorial and obviously to fix the issue on my phone. I had already flashed my phone with a costume domain hopping it will fix my USB issue but I was not succeed so I wait for marshmallow to released and I had exams then so I am doing now hopping it will be useful for you too. So let's begun together.
First back up your phone ( for safety only nothing will be deleted if its goes well on your side)
be sure your phone have battery more then 50% sometime it takes unexpected long time.
Requirement:
1. Odin
2. firmware (ROM)
3. Samsung USB driver installed on your Computer
Let's know something about These:
Firmware is a software that provides control, monitoring and data manipulation of engineered products and systems. Firmware is held in non-volatile memory devices.  Common reasons for updating firmware include fixing bugs or adding features to the device. This may require ROM integrated circuits to be physically replaced, or flash memory to be reprogrammed through a special procedure. As of 2013, most firmware can be updated.
Flashing involves the overwriting of existing firmware or data, contained in flash memory. This is what we are doing here.
Odin: It is a software developed and used internally by Samsung which can be used to flash a Custom Recovery firmware image to a Samsung Android device. It is a only way of unbricking an Samsung Android device. There is no any official release of this utility software.
Download Odin (ON your Computer) From this
link odindownload.com/download/
Then Download Firmware (On Computer) That Suit your Device.
Go to www.sammobile.com/firmwares/ .
Select your Device (Search)
Select your Country/Carrier if not Listed Select any or Simply US OR UK as for English language. Then Select Regular Download Need to Create Account If Internet speed is not good Download Using Download Manager (to use IDM After Trial is Over Visit our Post Here.
OK After combination of all there install Samsung USB driver.
Then extract Odin and that downloaded Zip firmware (ROM). Open the Odin folder then run Odin we are using Odin 3.10.7 on our tutorial on YouTube. Then switch off your phone and Boot on  Download Mode by press and hold vol down+power+home key at once you will see a warning message press vol up botton to continue. You will see blue color on ID:COM section In Odin. Then Click on AP then browse to extracted folder of firmware and select the .Md5  file. wait some time to read the file by Odin. After all click on start. it takes time may be around 2 – 3 minutes. You will see Pass signal on Odin after succeed on flashing process. you can remove phone from PC.
Your phone will work itself (if you have problem on battery you can keep connecting your phone it will charge it so.) Now you stay still and wait till your phone send you to locked screen. ( it may take 5-7 minutes or more just wait) Pattern pin or password is same as previous. you need to wipe all data to clean patent or any security.
My phone is updated to 6.0.1 marshmallow and issue with my phone was solved. You can check the video on our YouTube channel. You can watch the Video Process through this link in YouTube:
Update Samsung Galaxy J7 to Marshmallow 6.0.1
If any issue feel free to contact us on contact page or directly through comment box below. Enjoy marshmallow on Samsung galaxy j7.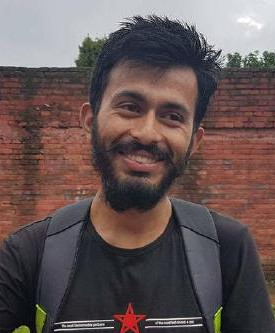 This is Sagar Devkota Co-Founder of Time and Update. I write about Online Earning, Blogging, Web Hosting, Domain Registration, local technical news and some time about Cryptography. I also write about Git, Database, Java, Android, Linux (ubuntu). Studying Bachelor of Software Engineering.