Every computer user afraid of Virus. A computer virus is a malware program that, when executed, replicates by inserting copies of itself into other computer programs, data files, or the boot sector of the hard drive. All we want to make our computer free from virus. But we can't be away from it. During transferring data, downloading files our computer is caught by Virus. Among them Shortcut Virus affect most of we all's computer. Remove shortcut Virus
Her njw0m.exe is Virus which make our orginal file hidden and only shortcut is shown.
Hidden files are make shown as following 
this process
. For how to make Hidden file to be shown click 
here
.
Now to remove Shortcut Virus completely fillow the following:-
>>>Right Click on it and Run it as Administrator. (not to afraid we are going to block that virus completely)
>>>Now Open Task Manage (ctrl+alt+del)
Now Find That virus in Task Manage
>>>Right Click and go to Properties.
In Properties.
>>>Select Security
>>>Select SYSTEM and click Edit
>>>Now click in Deny box. tick marks appears
>>>In the same way Select Amrit Devkota(your account name for your computer)
>>>click in Deny for all and click apply
>>>IN same way Select Administrators and do same and click Apply.
Now go to Your Removable disk and select all Shortcut files and folders and delete it.
Now.
>>>Click in view in top right corner
>>>Tick mark in Hidden items
>>>Select all file
>>>And Click in Show Selected items (top left in show/hide field)
Now a dialog box appears and there select in Apply change to the selected items. subfolders and files and click ok.
Now you are Free from Shortcut Virus it will never appears in your computer again.
Don't Forget to comment. Remove shortcut Virus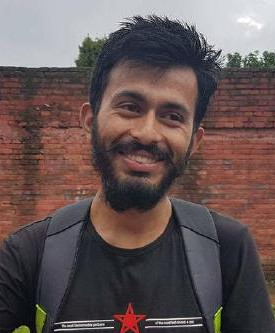 This is Sagar Devkota Co-Founder of Time and Update. I write about Online Earning, Blogging, Web Hosting, Domain Registration, local technical news and some time about Cryptography. I also write about Git, Database, Java, Android, Linux (ubuntu). Studying Bachelor of Software Engineering.