Hello friends today I am with a guide to help you to improvr your Computer speed in several ways. It will boost your Pc and help you on your work. Most of windows user face a problem that is computer hang so often and can't controlled. The cause of your slow computer may be different some of them can be listed as low memory, much installed software, much startup programs and many other reason. Today I want to post a post about making your computer speed enough. This will make your computer speed enough for you. Speed up your computer
1.Increase your RAM Memory:- You can increase the memory size of Ram in windows as virtual memory. Virtual memory is simply the operating system using some amount of disk space as if it were real memory. Large file comparisons may require your system to use virtual memory. You can adjust virtual memory to help increase your performance if your computer is running too many programs at once. So How to increase my virtual memory. To increase Virtual memory follow the following process:-
>>>Right Click in computer and select properties
>>>Select advanced system settings
>>>Under Advanced in Performance click in settings…
>>>Under Advanced in Virtual memory click in Change…
>>>Uncheck Automatically manage paging file size for all drivers (ie. Remove tick mark)
>>>In Initial size insert memory size in MB.
>>>In Maximum size insert memory size that you want to share as virtual memory.
>>>Click in set
>>>Click in OK.
>>>Close all tab.(Restart if necessary)
2.Disable Startup:- The main cause of being your computer slow is also too much Startup Programs. Startup programs are those programs which are automatically started by Windows when windows starts. There is no problems on this but, the problem is that many programs, viruses, hijackers, spyware, and other malware set themselves to start automatically when Windows starts. So it decreases performance of computer. follow the following process to disable StartUp programs.
>>>Press ctrl+alt+del at same time. and click in Task manage.(Simply open Task manage.)
>>>Select Startup.
>>>Right click in The program and select Disable all of the application, Remember Not to disable some whose publisher is Intel Corporation. Close it now.
3.Remove temp File:- I really don't know why we need to remove all temp files. But i also hope that by removing these files performance of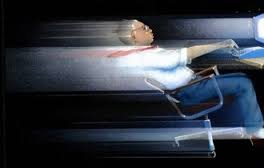 the computer increases. To remove follow following
>>>Press Windows key+ R (ie. to opren Run)
>>>Type %temp% and press enter.
>>>Now you see files and folders which is completely useless for windows. Press ctrl+A to select All files and press Shift+del To delete those files.
Don't Forget To comment. Speed up your computer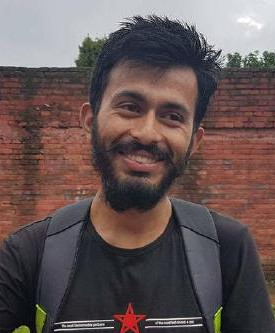 This is Sagar Devkota Co-Founder of Time and Update. I write about Online Earning, Blogging, Web Hosting, Domain Registration, local technical news and some time about Cryptography. I also write about Git, Database, Java, Android, Linux (ubuntu). Studying Bachelor of Software Engineering.