Multiplay Game to Play with Family (Bro/Sis)
Today I am posting a article which a bit different from my other articles. But I really want to share this with this as I Fully enjoy my holidays and festivals happily. Some years ago I remember that I used google for Best multiplay game for mobile. At that time most of we used to use Java mobile. Yes at that time I get a best java mobile game which is multiplay through Bluetooth. Now I google for multiplay game for PC. But I don't get any Best result in Google. Today I inform you a best PC Multiplay game and a Java mobile multiplay game. Remember "a"(ie . a game not a list of Games.) So here I describe 2 Game which are best enough to play. I am not sure you like this game, But it will be a best for wasting your free time happily and enjoy in festivals.
A Java Multiplay Game.
It's Name is Cars. This is a pure bluetooth multiplayer car racing game. Play this game together with up to 8 friends having any kind of mobile phone supporting Java Games.
Simply turn on Bluetooth, send the game to any friend and play together. The game does not need any internet connection. It is also available to download from Nokia Store.
A PC Multiplay Game.
It's Name is Liquid War. Liquid War is a unique multi-player action game. I get this game for first time While I Install Ubuntu (Linux) On my Computer. That time I don't have any programs in Linux so I need to search games to get some Fun. So I search as War game in Ubuntu software center.
And I enjoy the game In Ubuntu. I have double booted Ubuntu and Windows. So when I use Windows I like to play the game. And I google As Liquid War For Windows. Yes! it is available for Windows too.
I enjoy these two games Very much playing with my Brothers and sisters. Hope you all also enjoy playing this games in your free time. You can get these games easily from google.
Don't Forget to Comment
Popular Windows Games With Local Multiplay:
Using Two Or More PC.
Moto Gp
Rise Of Nations
Desert Storm
Warzone 2100 (Can Be Played For Windows as well as Linus Users)
There May be Fore Games With Local (LAN) Multiplay, But These are The Games I am playing and can Help you in any Problems You Need.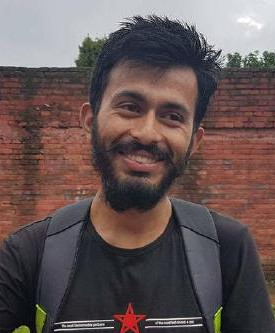 This is Sagar Devkota Co-Founder of Time and Update. I write about Online Earning, Blogging, Web Hosting, Domain Registration, local technical news and some time about Cryptography. I also write about Git, Database, Java, Android, Linux (ubuntu). Studying Bachelor of Software Engineering.