Hello today i am here with a guide for Utl Internet (Data) Service with Settings . I am using Utl Data service for Four years. The services are fine. Simply Reasonable. The data service is Provided with data device modem. On this post i will posting about its features and guide for settings. And also solution for some common problem while using the moderm
In 2002 UTL got license for CDMA WLL and Limited mobility.
Configuration for Data service
Insert the Data Modem
Then Set up (install) it from The files on Modem. (It is on Devices and Removable Storage)
Now Run CDMA-1XDO (App.exe)
Then Click on File on Top Left corner of the app.
Then Settings Then Select New on The Box appeared.
Fill FollowingTo use Utl Nepal Internet Fill these following internet settings.
Utl Nepal Internet Modem settings:
Name: Utl
Number: #777
Username: mobno@utlnepal.com
Password: Mobileno (Defult)
Configuration
Then Click OK
Now,
Select Utl in Name and Click on OK.
Data Plan:
(Initial Cost may be more)
Unlimited 24 hour surfing for 1 month (Rs 565 Monthly)
Unlimited 24 hour surfing for 1 year (Rs 5650 Yearly)
Unlimited night surfing (8 pm to 8 am) for 1 month  (Rs 339 Monthly)
Unlimited night sufring (8pm to 8am) for 1 year (Rs 3390 Yearly)
Network Coverage:
From utlnepal.com
Consortium
United Telecom Limited (UTL) is a consortium of four companies who have come together in a joint venture, to explore various telecom opportunities in Nepal. Out of four partners, three are the major telecom players in India and the fourth one is a Nepalese Company (subsidiary of Vishal Group)
If You Can Inform Problems on your Location Them Can Resolve it.
So Call 012222222 (Utl Customer Care)
Call 012233221 (Utl Internet Department)
Some common issues while using the modem is the message Error 633: The modem (or other connecting device) is already in use or is not configured properly. This message is displayed when you try connection using dial up not on through modem application. ON modem application it display just authenticating only and never connected. To solve this issue you need to uninstall and reinstall your modem. This will solve in most condition if not you need to change the port of your modem. Just comment if this did not solve your issue. Utl Internet (Data) Service with Settings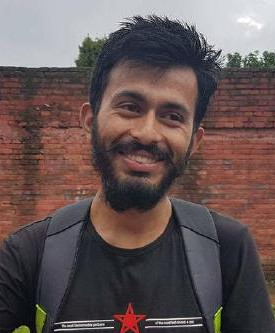 This is Sagar Devkota Co-Founder of Time and Update. I write about Online Earning, Blogging, Web Hosting, Domain Registration, local technical news and some time about Cryptography. I also write about Git, Database, Java, Android, Linux (ubuntu). Studying Bachelor of Software Engineering.