Hello Nepal – Telecom
Hello Nepal, A Nepal Satellite Telecom Company, is a private telecom company operating in Nepal.It is the third private company providing GSM service in Nepal, but the first to start the service from rural part of the country which is least developed and without any infrastructure.

Logo of Hello Nepal.
The company acquired its cellular license from the Nepal Telecom Authority (NTA) to operate under the brand name 'Hello Nepal' setting mid-western region as its operational base. It has already started its service from the mid western region of the country and in a near future this service will be extended to Far western, western region and throughout the country.
On The way to Extend it's Service Now it is in Western Development Region. It Provide 3 Sim Cards for a user with a Copy of a citizenship card and A PP Size Photo Only. It is totally Free And Users can Enjoy calling From Hello Nepal to Hello Nepal Without any Charge for 24 hours a Day.
People Get 3 Sim for free and calling for 3 months for free. Some people hope it will provide nice service in low cost.
It's Official Website is www.hellonepalgsm.com.
For Support:-
Dial 333 From Hellonepal Network And 9638203333 From other network.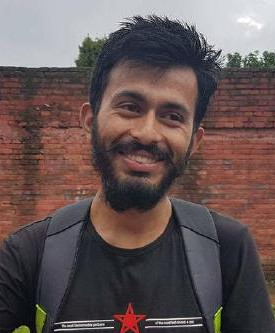 This is Sagar Devkota Co-Founder of Time and Update. I write about Online Earning, Blogging, Web Hosting, Domain Registration, local technical news and some time about Cryptography. I also write about Git, Database, Java, Android, Linux (ubuntu). Studying Bachelor of Software Engineering.