Hello all how is days going on? Today I am here with a guide to use Facebook faster. Facebook being the most popular social network it is also a widely used social network many people use it to be connected with their friends and families. To get updated news and to follow celebrities. Many public figure use Facebook to publish their information to their fans.
facebook lunch Facebook lite for 2 g users and for fast access to Facebook many features. Is facebook lite fast? umm sometime its fast but if you really need fast Facebook you can use opera mini. Why is opera so much fast with in much low data in use. It is because when you use opera mini it get data from the target site and download it to their server and compress it and send you to it. so you can use opera mini.
We use facebook for chating, sharing posts, getting news update and many more but WiFi is not available allover. 2G never lode datas 3G is expensive and also not available.
So how to enjoy facebook even in 2G.
Visit facebook by mbasic.facebook.com its basic version of Facebook lodes faster and if you have problems while using from of too you can use this option.
Set data lode to low. Go to https://mbasic.facebook.com/settings/account/?du_edit
Here is some options that will help to use face book with in low data
Data set to low
Also on PC you can visit mbasic.facebook.com for fast loading.
Don't forget to comment if any other tricks or for feedback.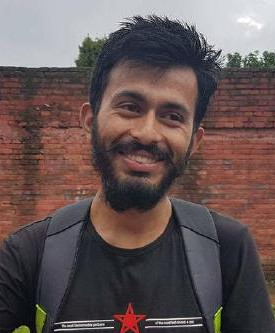 This is Sagar Devkota Co-Founder of Time and Update. I write about Online Earning, Blogging, Web Hosting, Domain Registration, local technical news and some time about Cryptography. I also write about Git, Database, Java, Android, Linux (ubuntu). Studying Bachelor of Software Engineering.