A message is displayed in overview section of Dashboard.
"European Union laws require you to give European Union visitors information about cookies used on your blog. In many cases, these laws also require you to obtain consent.

As a courtesy, we have added a notice on your blog to explain Google's use of certain Blogger and Google cookies, including use of Google Analytics and AdSense cookies.

You are responsible for confirming this notice actually works for your blog, and that it displays. If you employ other cookies, for example by adding third party features, this notice may not work for you. Learn more about this notice and your responsibilities."

I don't know what to do or how?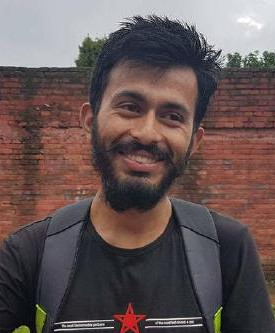 This is Sagar Devkota Co-Founder of Time and Update. I write about Online Earning, Blogging, Web Hosting, Domain Registration, local technical news and some time about Cryptography. I also write about Git, Database, Java, Android, Linux (ubuntu). Studying Bachelor of Software Engineering.