Hello all, How is days going on? today I am here with a guide or simply a solution or information about a problem That is we cannot download files on our phone. Why cannot you download from browsers.
You all should know that to run Google play service you need to turn off your background data restriction.
Let me inform you about background data restriction first. It is a option really a create option for android users to stop background app to use your mobile data. You can turn it on or off from Data usage section from status bar. or from setting inside. This is the main cause of not downloading files. It stops download app to work properly.
Some other issurss are:
Low memory size. if your file is large and obviously it cannot be downloaded to your phone.
If you are using opera they cannot download a
large files by themselves.
Solutions could be:
Turn off data restriction. If not try by just restarting your device as if some programs he disturbed that program will be closed and issues will be solved.
You can use some other third party downloading tool as they are made for downloading files they are optimised totally and even have resume capacity for larger files.
You can can use esfile manage as it is with download manager and other many featured by itself and it have capacity to change permissions of files and you can browse root files too.
OK have a happy downloading files on phone.
Here is fast and furrious answer:
1. Your Background data restriction is turned on.
Solution:
If not restart your system.
Turn off Data restriction and start download.
Or if you want to restrict data n also wan download. Open the download app and stay on it till download completed.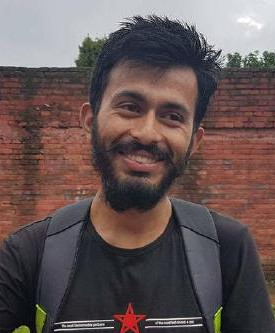 This is Sagar Devkota Co-Founder of Time and Update. I write about Online Earning, Blogging, Web Hosting, Domain Registration, local technical news and some time about Cryptography. I also write about Git, Database, Java, Android, Linux (ubuntu). Studying Bachelor of Software Engineering.