One Day to Go.
Nepal Skate Club (DIBEN) presents Anuprastha Live, an evening event in Lakeside, Pokhara. Just Before the biggest festival of the year, Dashain.
Venue: Trisara-Garden Of Heaven
Date: 10 Oct
Time: 6 Pm to 10 Pm (GMT+5:45)
Tickets: Limited
Contact: +9779819103464, +9779819144748 (mobile)
Advertisement poster at Pokhara Rangasala.
On the Event Sensational Musician Anuprastha is introducing Rapper MrBlack x Suzan, Beatboxer Aayush (Gudday) and DJ Biren (Butwal).
Event on Facebook: Anuprastha Live In Trisara-Garden Of Heaven
We believe in creating platform and oppportunities.
-Event Organizer / Host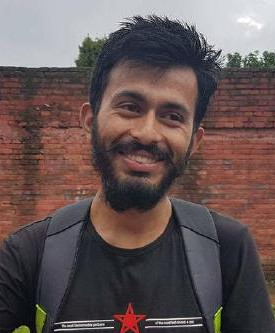 This is Sagar Devkota Co-Founder of Time and Update. I write about Online Earning, Blogging, Web Hosting, Domain Registration, local technical news and some time about Cryptography. I also write about Git, Database, Java, Android, Linux (ubuntu). Studying Bachelor of Software Engineering.