Facebook and Twitter Leading Social network of Today. In Twitter we can create account for Personal (ya ya also in Facebook) and also we are allowed to create different account as per Our Business. I mean there is no option Like Pages as in facebook. But facebook dont let users to create more then a account But we can create Pages for our Business. So Lets Connect your facebook business page to twitter. This is connect twitter to facebook page not personal profile. Connect Facebook Page To Twitter
By connecting Twitter and Our Facebook Page  we can post from Twitter to Facebook along side from Facebook to twitter too. All the Facebook Updates will be Posted on twitter and Vise versa. you need not to switch to another network to share your information with your followers in next network.
There is no Problem To connect facebook profile to a Twitter profile As from Here. Today i going to show How to link facebook Page To Twitter Profile.
First Logout Twitter From Your Profile and Log in to that profile you want to connect.
Login to Facebook And Visit https://www.facebook.com/bookmarks/pages
Then Click on Log Next to that page you want to connect with Twitter
Then Visit https://www.facebook.com/twitter 
Facebook Twitter Link
Then Click on  Link My Frofile To Twitter  (Remember as In Figure There is amritdevkota.com.np Which is a facebook page Going to LInked with Twitter. (redirect to twitter.com)
Then In Next Page Click on  Authorize app .
Now You Need to Login To Facebook as Your Profile (it Will ask)
Continue as profile
Now Click in Continue as (FB Profile)   Finally Your Page is Connected To Twitter
Connected Page and Twitter
Now Like us in Facebook amritdevkota.com.npFollow Us in Twitter @info_amrit
Connect Facebook Page To Twitter As facebook is updating it time and again it must be more easier then this. if you get our post as an outdated post please let us know it Please contact us or comment.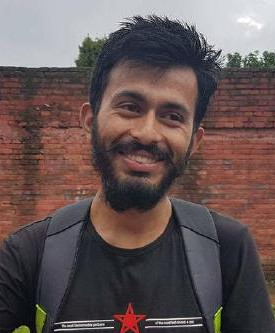 This is Sagar Devkota Co-Founder of Time and Update. I write about Online Earning, Blogging, Web Hosting, Domain Registration, local technical news and some time about Cryptography. I also write about Git, Database, Java, Android, Linux (ubuntu). Studying Bachelor of Software Engineering.