Root your Android Device?
First of all What is root?
– The term "root" comes from the Unix/Linux world and is used to describe a user who has "superuser" rights or permissions to all the files and programs in the software OS.
What is Rooting of android So?
-Rooting is the process of allowing users of smartphones running the Android mobile operating system to attain privileged control (root access) over various Android subsystems.
Why to Root?
Speed up your device
Remove useless auto installed apps
Update Baseband – improve both the signal and quality of your phone calls.
Unlocking Additional Features Like Wifi passwords and many more.
Update your android Versions
Why not to Root?
your phone can no longer function properly and is pretty much as a brick.
Void Warranty of your Device.
Can we unroot after root? Yes we can.
So How?
On your Own Risk.
First Download KingRoot From Online. Google kingroot it is available Easily. Install it on your device. Remember the option to install Apps from Unknown Source. Go to settings then security then device administration then select option to allow Unknown Source Installation.
Install it on your Device.
Slide down then Select option named Try it. Then Select Start


Rooting In Process

Wait Until it fills up to 100% Generally in need Internet connection Make sure you have a fast and reliable internet connection.

Finally Game is Over.
Rooting is not a easy Process I cant Guaranteed That you can get root access only with this app. Some time you need Computer for Help.
Dont Wait to Request For Rooting Process. If you cant Root your Device. I Guaranteed you I can Help on Getting root access.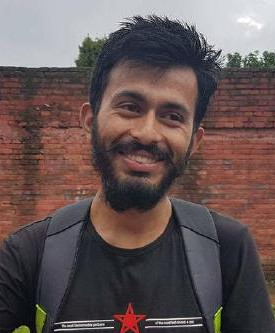 This is Sagar Devkota Co-Founder of Time and Update. I write about Online Earning, Blogging, Web Hosting, Domain Registration, local technical news and some time about Cryptography. I also write about Git, Database, Java, Android, Linux (ubuntu). Studying Bachelor of Software Engineering.