Wikipedia launched on January 15, 2001 is a free-access, free-content Internet encyclopedia, supported and hosted by the non-profit Wikimedia Foundation. Those who can access the site can edit most of its articles. Wikipedia is ranked among the ten most popular websites, and constitutes the Internet's largest and most popular general reference work.The Oxford English Dictionary added the word "Wikipedian" in August 2012.
Wikipedians are the volunteers who write and edit Wikipedia's articles. Anyone can register here and edit the articles. You can be Editors on International language or also in your own Mother tongue. If there is no wikipedia in your own language you can start it from Here https://incubator.wikimedia.org/wiki/Incubator:Main_Page/en
From Here you can start new wiki project(Wikipedia's sister projects) for your language also.
Ncell, TeliaSonera, the fifth largest telecom service provider in Europe. And Second largest Telecom in Nepali Telecom Market. Provides Wikipedia free.
It helps us to get knowledge from internet as well as you can be Wikipedian. Create articles and edits make wikipedia a better place a better encyclopedia.
For Nepali Wikipedia Visit https://ne.wikipedia.org.
Become a Wikipedian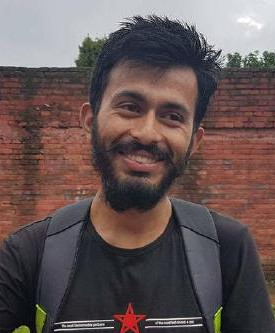 This is Sagar Devkota Co-Founder of Time and Update. I write about Online Earning, Blogging, Web Hosting, Domain Registration, local technical news and some time about Cryptography. I also write about Git, Database, Java, Android, Linux (ubuntu). Studying Bachelor of Software Engineering.