Blog Down an issue with Blogger
This profile cannot be displayed
Firstly When I was sifted from wordpress to Blogger I think This blogger is outdated. It is not updated soon long so there may me many issues. But i had never faced ani issue till. Yesterday when I use my Blogger website after a interval of around 3 weeks i Found an Update.
The Update
Was Now We can add photos Directly sifting images from Desktom We need not to click on Photos and do processes. I was happy that Blogger is Updating. Now it will be Good for us Users too.
But The Happy Did not Remain Longer I and Many other Blogger Users are Gating This error.
Whoops, that's an error.
We apologize for the inconvenience.
Try refreshing the page to see if things are back in order.
This profile cannot be displayed
If this is your profile, please log in and check your profile settings. If you have entered a username for an IM service, please ensure that you have also selected the specific IM service corresponding with the username.
If you are still having trouble, we recommend:
A Help Asked In Google Group For Blogger it Is Conformed That It is an Blogger Issue and
Google engineering have been alerted
As It is asked at.
But We Can Visit Our Page Just for Some Time By Clearing Cache and Cookies For That Blog. And Draft Mode need to be Off
Hope Google Will Solve This Problem On Time So IT wont affect Our Rank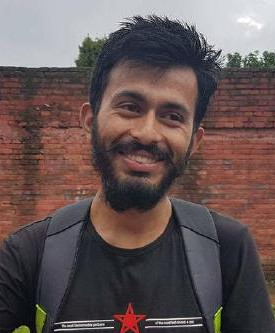 This is Sagar Devkota Co-Founder of Time and Update. I write about Online Earning, Blogging, Web Hosting, Domain Registration, local technical news and some time about Cryptography. I also write about Git, Database, Java, Android, Linux (ubuntu). Studying Bachelor of Software Engineering.