On Blogger blog there a post was posted on title "An update on Google Friend Connect".
Which inform all that all the ability of non google accounts users (followers) for a blogger websites will be removed on 11 January 2016.
As part of this plan, starting the week of January 11, we'll remove the ability for people with Twitter, Yahoo, Orkut or other OpenId providers to sign in to Google Friend Connect and follow blogs. At the same time, we'll remove non-Google Account profiles so you may see a decrease in your blog follower count.
Form 11 January all non google followers are unable to follow blogger websites and can't read blog posts. So if youarem use a non-Google Account to follow Blogger blog, you need to sign up for a Google Account, and re-follow Our blog. With a Google Account, you'll get blogs added to your Reading List, making it easier for you to see the latest posts and activity of the blogs you follow.
You Followers are most important for us. so we hope you will create google account and re-follow us. We hope  this change will improve the experience for both you Readers and we Bloggers.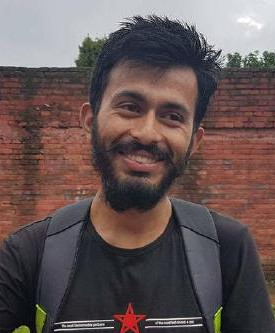 This is Sagar Devkota Co-Founder of Time and Update. I write about Online Earning, Blogging, Web Hosting, Domain Registration, local technical news and some time about Cryptography. I also write about Git, Database, Java, Android, Linux (ubuntu). Studying Bachelor of Software Engineering.