Here is a tutorial to remove Ubuntu, a Linux Os From your computer double booted with windows. without affecting your windows.


Required:
A windows Format Disk ( To Run Command Prompt ) (Of any windows version no mater what you had installed ) If not don't go forward
So lets Begun.
Open Windows
Right click in My Computer and Select Manage
Then
Go to Disk Management
Then find those which contain Linux as windows wont understand Linux Partition its shows blank
In my case i have 3 blank disk partition as to install Linux Ubuntu need to create 3 partition.
Make sure you select the correct one.
Right click and Select Delete Conform the Delete
Delete all 3

Now you need to insert a windows format disk to go to command prompt
insert windows disk
select boot from disk
select your language and click instal
then select repair my computer
then Recovery Console
then Command Prompt
Run this command in command prompt
you see this on command prompt X:source
type bootrec.exe /fixmbr (it will clear ubuntu boot loder with windows defult)
The game is over you will boot to windows without and other os while boot.
How to Remove Linux From Double boot With Windows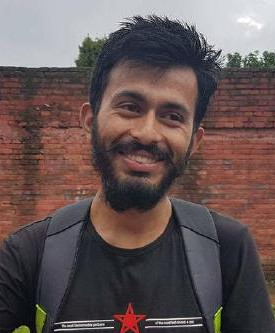 This is Sagar Devkota Co-Founder of Time and Update. I write about Online Earning, Blogging, Web Hosting, Domain Registration, local technical news and some time about Cryptography. I also write about Git, Database, Java, Android, Linux (ubuntu). Studying Bachelor of Software Engineering.