Is HSEB Result Published? Dont worry about How to Check the HSEB Result. But worry about Your Symbol no.
How to Check your Hseb Result So?
First conform of result is Published or not From here (www.hseb.edu.np)
HSEB Higher Secondary Education Board Its a link between school level and University level Education. Here Students are allowed to Select the Sector they like to study about. its also called +2 Level. In Nepal + 2 Exams are considered to be important after SLC Level education. As SLC Is Conciderred to be the Iron gate. Now SLC is on Grading system. Some students are happy that they will never fail the SLC exam where as other Students afraid of theirs Grade. They afraid what if I Will be on Grade B. Since Last 2 years HSEB Results are Published on Online. Also may be Published on Newspaper but For the first time it will be published on online. Where as before Students need to check results on News paper or O call (NTC). On this post you will know how to check your results online. Best of Luck Students. Never Give Up.
Online?
Or Just Check it here
Sms

hseb 22071382 55/01/01 and send it to 1600
More Options
You can use these methods to know Results too. The Additional ways:-
If you are not satisfied with your Result Please contact no HSEB Office with in 15 days. OR more faster. To Recheck. Remember Humans makes some errors knowingly or Unknowingly. If you are unsuccessed Never Give up. You have some months or Even a Year to get Highly Prepared. Make your Great Future.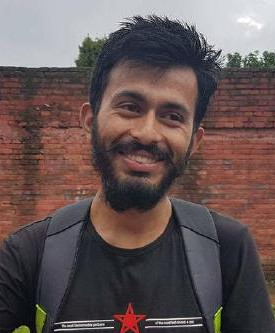 This is Sagar Devkota Co-Founder of Time and Update. I write about Online Earning, Blogging, Web Hosting, Domain Registration, local technical news and some time about Cryptography. I also write about Git, Database, Java, Android, Linux (ubuntu). Studying Bachelor of Software Engineering.