Today when I was useing Google to find a Product Key I found a tag "This site may be hacked" on one of the Website. I know it was not Recommend to visit the site but that tag was on a website which has nepal in its domain name and is .org so I visit that website it Redirect to other website and the title on the result was the title of that website. It may be 301 redirection But hacked too Because if it was redirected it should redirect all its links it was indexed much in google.

My Website Shows hacked in Google
If it was your website and not hacked you can Remove it.
Solution From Google
Register and verify your site in Google's Search Console.
Sign in to Search Console and check the "Security Issues" section to see details of sample URLs that might be hacked. Fix the security issue that allowed your website to be infected. Otherwise, your site is likely to be reinfected.
Read Google's resources for hacked sites for detailed information on how to fix your website.
Request a review in the Security Issues section in Search Console when your entire website is clean and secure. After Google check that your site is fixed, Google will remove the "This site may be hacked" message.
Resolve the issue as fast as you can.
Is My Website Hacked?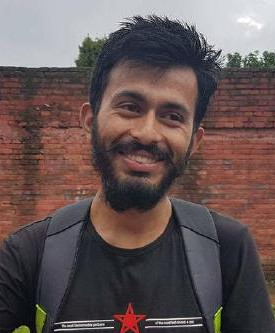 This is Sagar Devkota Co-Founder of Time and Update. I write about Online Earning, Blogging, Web Hosting, Domain Registration, local technical news and some time about Cryptography. I also write about Git, Database, Java, Android, Linux (ubuntu). Studying Bachelor of Software Engineering.