I am using freehosting and when some broken link is clicked it redirected to hosting's page. How do i stop It. Yes this is the Question I always thinking while Using Freehosting. And I also use freehosting for some of my websites. And i know that I never want to show my visitors that i am using free hosting. Today I will guide you not to redirect the 404 error page to Other pages Then yours. Yes it is Possible.
Here are the List of Free hosting Possible for this solution (I dont know all the free Hosting so you free hosting also may)
1Freehosting
2Freehosting
1freehosting
Servers Free
3Owl Hosting
NixiWeb
Nazuka
ByetHost
Freehostia
Host1Free
FreeHosting
FreeHostingNoAds
5gbFree
(And Many more)
Here is a step wise Process:-
First login to your Cpanal:
Login to Cpanal and Switch the Website you want to edit for.
Then Search for Website Section And Find Error Pages.

Click In Error Pages.

Now Click In Edit Next To 404 (To Stop Redirection Of File not Found)
Then Just "Add 404 Error, Not Found" (Or you can use Html Code To give Some Style.) And Save It.
For Stop Redirection Click Edit Next to Error Code and Add Some Text and Save. Now Your Website is Free from Free hosting Tag.
Stop Redirection 404 Error Page FreeHosting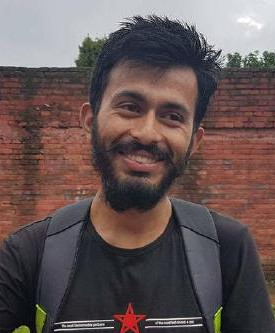 This is Sagar Devkota Co-Founder of Time and Update. I write about Online Earning, Blogging, Web Hosting, Domain Registration, local technical news and some time about Cryptography. I also write about Git, Database, Java, Android, Linux (ubuntu). Studying Bachelor of Software Engineering.