This is a Special Article for one of my Friend who is willing to change its hosting service. It will be useful for all Others who are ready to change hosting or change a domain or just replacing a webpage to next location Without Losing Rank OR Previously shared Links or Bookmarked (Simply gaining new visitors onside Old one) Things To Remember For Shifting a Website
Let's First About Changing Hosting Service.
For Changing hosting services
We need to backup all needs from Previous host and place it on the new one
Backup Database: Every host provide its users a option to backup their database. But those backup may be only be restored in that host only. and it can't be restored in other database. So firstly backup your database from Mysql PhpMyAdmin.

Login to PhpMyAdmin
On The Top There is Export option Click on it and Export a .sql File
For Easy and Fast Mysql service you can use phpminiadmin (google it)

Backup all files: Backup files from the hosting backup option.
Now Your all Data are safe (keep those File Safe) Go Find a new host and Create account Direct your Domain to new host. Import all the files in public_html to public_html on new host. Create Database in new host and Login to PhpMyAdmin and on top there is a option Import using it Import the sql file.
All the links are as previous nothing is changed everything looks as Previous.
For Changing a Domain
Keep your Old Domain for Some times and Create Permanent(301) Redirect from Old Domain to News one. It will help new domain to get old domains Rank
For Changing a page location use 301 redirect to new location in old page.
It Need to Be Cared Because I am Working on For Gating My Old Rank Back I face the problem. Things To Remember For Shifting a Website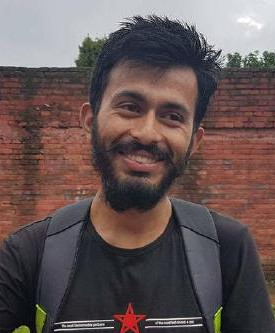 This is Sagar Devkota Co-Founder of Time and Update. I write about Online Earning, Blogging, Web Hosting, Domain Registration, local technical news and some time about Cryptography. I also write about Git, Database, Java, Android, Linux (ubuntu). Studying Bachelor of Software Engineering.