Facebook launches 'Reactions' worldwide. Now Facebook billion-plus users express more than just a "like" on posts — with five new emojis for love, sadness, anger, "wow" and "haha." CEO Mark Zuckerberg has said the company didn't just want to add "Dislike" what would amount to a "down-vote" option. Facebook 'Reactions' Emoji Now in Nepal
You can just use Like button or you can select any emotion.
The company said it will also use "Reactions" to track user behavior and for ad delivery. For Facebook's business partners and publishers, the change means users on the service will now be able to register "angry" or "sad" reactions to any content they post, alongside "likes," "loves" and "wows." According to the company, neither individual users nor companies can disable the Reactions buttons. 


The social giant's expanded emotional palette comes after last year's release of Disney-Pixar's "Inside Out," which featured multi-hued characters personifying five emotions: joy, anger, fear, disgust and sadness.
Meanwhile, Twitter last fall changed its "favorite" tweet designation to a "like" denoted with a heart, to mixed user response.
Inside Out – A Game Smartphone Game.
To Use the Emotion On Mobile Phone Just long press so the Emotions will popup. On Computer just move your mouse to like button wait for sometime Emotion buttons will be Popuped. You can use Emotion buttons as well as Like button. (I mean you can just Use Like button or you can Use any Emotion)
Its really good to have this emoji that can be used as condition of that post now we need to to like that post we need to keep worry about. love, sadness, anger, wow and haha are the commont that need to be do on some ones post. The emotion Angry is not shown Publicly on Companies Pages. Other Emotions are Shown According to The Last button Used. Facebook 'Reactions' Emoji Now in Nepal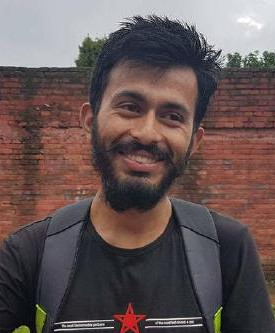 This is Sagar Devkota Co-Founder of Time and Update. I write about Online Earning, Blogging, Web Hosting, Domain Registration, local technical news and some time about Cryptography. I also write about Git, Database, Java, Android, Linux (ubuntu). Studying Bachelor of Software Engineering.