Nepal Electric Authority Updates Loadshedding Schedule. Here you will get loadshedding of all the Group instantly updated. as soon as Nepal Electric Authority updates.  load settings Or Loadshedding ? Now days Load shedding is being too much and it seems like it is easier to remember when would electricity on home rather then when load shedding happens. Today I am here with a general solution to get about load shedding. This article is not about a fixed schedule but its about how to get updated to new schedule when Nepal Electric Authority Updates the schedule. If you are Smartphone user you may have some of the apps which truly focus on this topic.
Sometime There are Some Conditions too
Loadshedding will take place on the given time inside the Kathmandu Valley and 5 minutes after the given time outside the Valley.
* Depending upon the condition, loadshedding could increase/decrease by one hour.
To get Loadshedding Schedule Visit This Link. Here you will Get Beta Version of Loadshedding Apk apps. It will be better to use the Official apk app so that there will be Update as soon as Loadshedding Increases / Decreases. Official Nepal loadshedding schedule free download apk apps Only For Android Phone Avilable Not For PC Computer.
As shown in above image Click in Loadshedding schedule to Download Loadshedding in PDF Version.
Click IN Loadshedding Schedule (For Android Phone) To Get Official Loadshedding APK Android Apps. Better to use.
 बिधुत चुहावट सम्बन्धि सूचनाको लागि टोल फ्री नम्बर १६६००१३०३०३ 16600130303
We should think about a better solution to get rid of load shedding from Nepal. Nepal being a second richest country on water resources we even cannot fulfill our needs which are possible through our own resources but we still focus on other sector development for which we need to import raw materials from other county. We Nepali have the potential to do much not only much very much But we afraid of even thinking if some one purpose some great project we start calling his/her a Hawa man and start polluting  our social network. Believe on yourself we have all the potential to be Us and what ever development we need.
 Nepal Loadshedding Schedule all Group.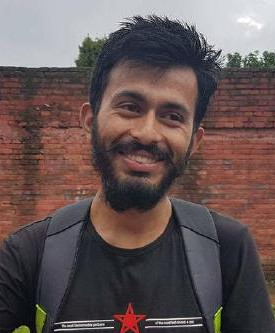 This is Sagar Devkota Co-Founder of Time and Update. I write about Online Earning, Blogging, Web Hosting, Domain Registration, local technical news and some time about Cryptography. I also write about Git, Database, Java, Android, Linux (ubuntu). Studying Bachelor of Software Engineering.