Nepal Telecom being the first and largest Telecommunication in Nepal its updating its features and services as per need of users. There was time when a private network Ncell nearly Kicked out Nepal Telecom. But we all know the potential of Nepal Telecom and and how much progress it can do, in this view telecom is doing nothing. Today here I am with a guide about Nepal Telecoms NTC Online recharge service. You can use this feature to recharge any services of NTC. All the Services can be Recharged on online. (REMEMBER YOU NEED NT Recharge Card) Online Recharge All Nepal Telecom Services
All Of these:
GSM PREPAID
GSM POSTPAID
CDMA PREPAID /CDMA POSTPAID
LANDLINE
SIP
ADSL UNLIMITED
ADSL VOLUME BASED
WiMAX
Remember A single Recharge card can Recharge all these Services. I mean with the Recharge card you can Recharge to Gsm OR CDMA or Wimax. It does not mean that you can use the single card to recharge multiple service. The card looked as of bellow. "One card Unone service" haha.
If you want to give a try to nepal telecoms online recharge just buy the Recharge card. And Visit This Website. Ntc Online Recharge. There is Instructions on that page too. you can read till you did not understand it.
Recharging process is just a easy task now.
Select The Service Type (Subscriber Type).
Enter your Mobile(GSM,CDMA) or WiMAX or Landline No or ADSL no in a Subscriber No input box
Enter NT Re-charge Pin No in a NT Re-charge Pin Box
Enter The Captcha
Click in Recharge.
Now you need not to visit telecom office to pay the bills of postpaid GSM or CDMA. Its make easier to recharge ADSL and Wimax being on home not going away. Ok enojy the Nepal telecom features which are being upgraded time and again. have a nice day. That's All You had recharged your NTC Service Online. Online Recharge All Nepal Telecom Services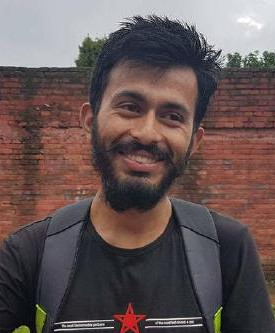 This is Sagar Devkota Co-Founder of Time and Update. I write about Online Earning, Blogging, Web Hosting, Domain Registration, local technical news and some time about Cryptography. I also write about Git, Database, Java, Android, Linux (ubuntu). Studying Bachelor of Software Engineering.