Infolinks is a advertising platform that offers various advertising products for Publishers, Advertisers and companies. The best thing about infolinks is that it delivers various advertising products like inframe, intext, intag and inframe to overcome banner blindness. Payment Settings for Infolinks.
Today here is a Guide to make a payment settings in your infolinks account. If you are not a infolinks user you can Join Infolinks and Start Earning. It is a best advertising for bloggers as per update in 2016. You can Join infolinks Here. You can Cash out from infolinks with minimum 100$ From Wire Transfer (Western Union too) with 25% Charge. And can cash out using Paypal and Payoneer with minimum 50$ with no Charge at all. If you dont have Verified Paypal account you can verify using Payoneer Master card. You will get it Anywhare in the World. Follow this link Get a free Payoneer Master Card. In infolinks there is Referral Program too you can Sign up using my referral link http://www.infolinks.com/join-us?aid=2483008.
To make a Payment Setting Visit this Link https://publishers.infolinks.com/members/payment-details
Fill all the Form Accordingly.
Your Phone will be used to get Verification Code next time if the payment Settings are Going to be changed. If you need Zip Code Follow this link Postal Code for Nepal. If not you will find it in Governmental official postal website.
Here is a guide to make a payment setting using Payoneer and Paypal. As if you apply for Payoneer it takes a months to get it. and You need exact a month to get payment. to get payment of February you need to wait for April 1st. Be calm.
Fill all the form and click next.
Then Click in Drop down menu at Payment Method: and Select Payoneer Prepaid debit card. (Please Be conform that you apply for Payoneer if not first apply for Payoneer and get 25$ bonus from this link Payoneer) Then there is a option to connect your Infolinks as Funding source to Payoneer. Then login to your account and conform Infolinks as Funding source.
Then Fill the TEX Form First Provide your address then. Your name and click Next.
Its all done Now you will get payment in your Payoneer Master card. And you can verify Paypal with the fund and next time you can select Payment method to Paypal. You can Check your Details By clicking back. Update if needed then come back to Done. Its saved when you close it.
Q. Can we add eSewa as a Payment System for infolinks?
A. No, We can't get Payment from infolinks in our eSewa account. eSewa is Famous on Nepal But not internationally. I don't see we even can get Payment on eSewa from infolinks or any other popular international companies.
Payment Settings for Infolinks for payoneer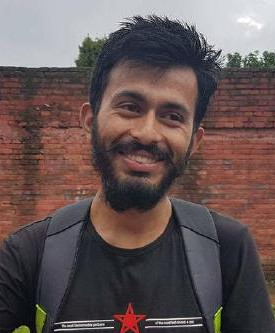 This is Sagar Devkota Co-Founder of Time and Update. I write about Online Earning, Blogging, Web Hosting, Domain Registration, local technical news and some time about Cryptography. I also write about Git, Database, Java, Android, Linux (ubuntu). Studying Bachelor of Software Engineering.