Hello Readers today I am here with a guide to Ncell users to Send Free SMS With Ncell Ecare to mobile numbers. Yes you can send Free SMS from Ncell online to Ncell mobile number. Previously NTC had same Feature like Sending 10 SMS to Mobile from online. Check 10 SMS free from NTC. Today you will know how to send free SMS from Ncell online to mobile users. Not Only Free SMS you can trace Each and every actions in your mobile phone. Ncell Had Introduced Ncell Ecare.
This articel is Outdeted Visit Ncell Ecare for Registration Call Details and Free SMS.
Ncell Ecare
Ncell Ecare is  a service from where you can access your details just by login to your account.  You can check every detail on your sim card. It is a Online Service that provide every log of your Sim Card. You can check all the account history here. You can create your ecare account using your documents what you had used during registration of your sim.
Sign Up
You can create your Ncell ecare account using your document that you had used during registration. First of all you need to sign up for ecare account
Visit the link https://ecare.ncell.com.np:9443/nser/activate/validate.do
Fill the form and Click Validate the Costumer info.
Then Click in Get the Verification Code by SMS. Ncell will send you SMS with a code. Insert in next to Verification code. And Choose a Strong Password Check Strong Password and More for Secure Online.
Operation is Successful will be Displayed. Means you are conformed to Use Ncell Ecare. Now You will be Redirected to ecare login page when you click ok.
Go to this link to login https://ecare.ncell.com.np:9443/nser/login/loginToECAction.do
Enter mobile no and password and captcha to login.
Free SMS with Ncell Ecare
After Success full Login
Click in My Service Management on Left side. And Click on Send Free SMS. as shown in above image now Enjoy thr free SMS from Ncell Online to Mobile no. You can daily come online and Send Free SMS with Ncell Ecare.
You can Check Balance, The Blance history, Package history, Recharge History and many more. you can querry pin and puk codes too. This makes Ncell a better and give a great Punch on those face who says Ncell is Cheating. as it Show all your Hisory. Free SMS With Ncell Ecare Have a nice day.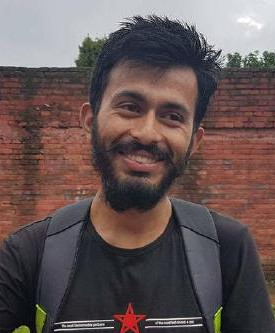 This is Sagar Devkota Co-Founder of Time and Update. I write about Online Earning, Blogging, Web Hosting, Domain Registration, local technical news and some time about Cryptography. I also write about Git, Database, Java, Android, Linux (ubuntu). Studying Bachelor of Software Engineering.