I always want to list all the datacenter in Nepal, Today we will list major data centers in Nepal. Data centers and Cloud computing are not new kinds of technology but by now being in Nepal we want to use data center from own land so. So I thought it will be nice to list the datacenter in Nepal so I can help Users from Nepal to select their location with an ease. Data centers and their locations and about the services provided by them. Data Centers in Nepal Lets begun.
What is data Center
A data center is a technical facility that houses organization IT operations and equipment, it storage manages organizations data. Data centers are commonly run by large companies or government agencies. However, they are also increasingly used to provide a fast-growing cloud solution service for private and business applications. It is the brain of a company and the place where the most critical processes are run. Today many data centers are run by Internet service providers solely for the purpose of hosting their own and third party servers. As it is not practically possible for all the companies to run their own data center.
Lists of Data Centers
Government Integrated Data Center (GIDC) NITC
Government Integrated Data Center (GIDC) is datacenter established as a part of e-governance by National Information Technology(NITC). Is a compleate IT solution for e-governance in Nepal. The main purpose of GIDC is to interrogate government related data and digitalis them. It also provides various IT related services to general people. Here are some service Date Integration, Email Web Hosting, Server Colocation, High speed Network, and computer sharing to the different department. Check GIDC Official Website http://www.nitc.gov.np/
Access World Tech
Access World Tech Pvt. Ltd is Cloud service provider in Nepal with its headquarters in Kathmandu and they also mention that there are other data centers across the world too. They claim that this is the largest data ceinter  with single floor spave, which is expended to 15,000 sq feet and backed by its redundant data centers. 24 X 7 Support. Server Colocation, Virtual Private Server Enterprise Secure Email, Web Hosting, SSL Certificates, Domain Registration and other Services. Check its official Website here: https://www.accessworld.net
Data Hub
Founded in 2011. Its Office is located at 2nd Floor, Shikhar Biz Center, Thapathali, Kathmandu, Nepal. They Provides Services like co-location services, data and network security, disaster recovery. Check their Official website http://www.datahub.com.np/
Dataspace
Dataspace claim that "Dataspace is the first and only neutral co-location and data-center facility in Kathmandu." They provide you space for hosting your own servers, and provide virtual servers on their hardware with your choice of Operating System. It Provides 'as you require' Co-location. Check the official website: http://www.ds.com.np/
Ncell Data Center
Ncell Data Center. They are for Ncell datas only there are no any services for general public.
Here are Most popular Data centers in Nepal. You can select any of them above as your Need. We will publish article about their reviews when ever we get chance to visit them and use them. I hope this Article helps you. Don't forget to comment if i missed some as here i try to list all datacenters. Data Centers in Nepal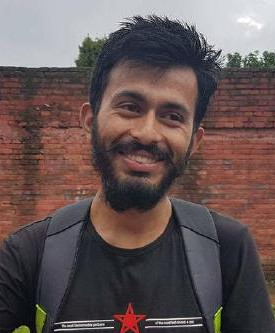 This is Sagar Devkota Co-Founder of Time and Update. I write about Online Earning, Blogging, Web Hosting, Domain Registration, local technical news and some time about Cryptography. I also write about Git, Database, Java, Android, Linux (ubuntu). Studying Bachelor of Software Engineering.