Ncell is a largest Telecommunication in Nepal that is operated under private company. Facebook is the largest social network of this time. And the news is Facebook is being free in Ncell Network from 12 AM 15 February. There was a Poster in facebook official website Get Ready Ncell is Bringing you a Big Surprise. Mark the date 15 th feb. 2017. And News was published in nagariknews dot com. Internet for all HA hA Just a website is not a internet Internet.org Completely Wrong Concept Facebook Being Free In Ncell Nepal
Internet for all and Facebook
Facebook's Internet.org initiative in 2013, with the goal of providing "free Internet access"
for the two thirds of the world who do not have it. By partnering with local telecommunications providers and hardware makers in the developing world, people who cannot afford a data plan will have access to a certain number of applications (depending on the country). Which was failed in India, The Internet must remain neutral for everyone, individuals and businesses alike. Everyone must have equal access to it( All of it not Just a part of it.)
Facebook And Ncell
As News Published in nagariknews dot com Ncell have arguments with facebook to allow users to access facebook for free with in ncell network for 3 months ie 90 Days.
Here Facebook Users can Upload photos, reply, share, and all offers are free. Ncell users need not to activate any features or need not to follow any process to activate this feature. Other packs realated to facebook will remain same as previously. We should wait till tomorrow to know much about this. Whether we can access facebook totally OR partially.
Ncell and Free Websites
Ncell also had provided many other Free websites previously too. As I remember setopati or rotapati were also free on ncell network. Twitter are also free from Ncell since some years and Also Wikipedia.
I cannot fine any official notice from ncell till So We should wait till night or tomorrow to be sure of it.
Facebook Being Free In Ncell Nepal Enjoy free facebook from ncell.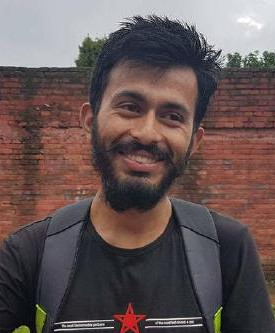 This is Sagar Devkota Co-Founder of Time and Update. I write about Online Earning, Blogging, Web Hosting, Domain Registration, local technical news and some time about Cryptography. I also write about Git, Database, Java, Android, Linux (ubuntu). Studying Bachelor of Software Engineering.