The AdSense Plugin for WordPress is going away. Google announce of deprecating the AdSense Plugin for WordPress in May, 2017.According to the google "After reviewing the AdSense Plugin for WordPress, we've decided that going forward we can better support WordPress publishers through new innovative features like our automatic ad formats and other upcoming initiatives." You will no longer be able to edit your ad settings and ad units directly through the AdSense Plugin. Your existing ad units will keep showing ads but you won't be able to make any changes. AdSense Plugin for WordPress Supports No More
History
Initial release on 15 Jan 2014, Plugin version 0.1.0 And Finally last version Version 1.2.1. This plugin has 200,000+ Active Installs. It has not been updated since 10 December 2015, Plugin version 1.2.1 where there are many improvements and progress on Adsense.
Key Dates
Early March, 2017: New publishers will not be able to sign up for AdSense by using the plugin.
Early April, 2017: Existing publishers will not be able to change their ad settings or ad units through the plugin.
Early May, 2017: Google will no longer provide support for the plugin.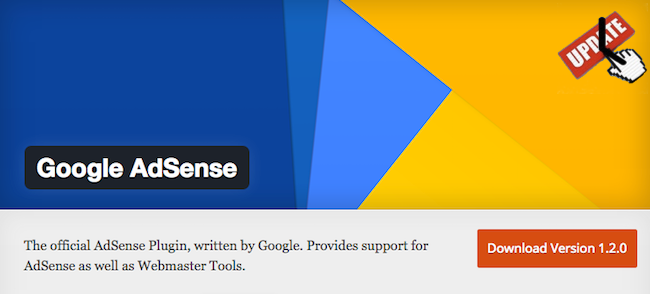 If you are currently using this plugin. your ads will be unaffected but from 5 April you will no longer be able to modify your ad layouts and 3 May you will no longer be able to visit the frontend of the plugin. You will also Get Email Updates about This change "Important information regarding the official AdSense Plugin for WordPress"
Required Action
There will be no change to your ad settings as they're stored in your WordPress site. Your existing ads and layouts will be unaffected and ads will continue to serve. However, you won't be able to edit the position of your ads. If you want more control over placing ads and If you're familiar with PHP, use Child Themes. Or
Show ads with QuickStart
Let AdSense place ads on your site automatically by connecting your site with a simple code snippet, "page-level ad code". Once you put this code on your page, you only need to flick a switch in AdSense and ads will start to appear automatically. You'll need to use another WordPress plugin (Head, Footer and Post Injections) to edit the <head> section of your WordPress site template.
Show custom AdSense ads
Create and place your own ad units by inserting ad units through the WordPress widgets. To do this, you'll need to create text widgets in WordPress and copy and paste your ad unit codes into these widgets.
AdSense Alternative Plugins
If you still want a easy way to go through Here are the list of Some Alternative Google adsense Plugins
As Google stops their support for WordPress Adsence plugin You can display ads by QuickStrart Or Custome ads. Or you can use Other Alternative Plugins. AdSense Plugin for WordPress Supports No More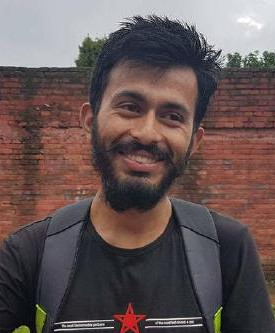 This is Sagar Devkota Co-Founder of Time and Update. I write about Online Earning, Blogging, Web Hosting, Domain Registration, local technical news and some time about Cryptography. I also write about Git, Database, Java, Android, Linux (ubuntu). Studying Bachelor of Software Engineering.