Hello all Today I am here to give you your own Linux server with 10$ Credit. By the end of this post you will be know about the Linux Server, Virtual Private Server, and Digital Ocean. Linux Server is opensource Operation System to handle network and system administration, database management and Web services. VPS is a virtual machine running a Operation System and customers have superuser-level access to that operating system. Digital Ocean is just cloud server provider, quickest startups ever. So here is Set Up your Own Linux Server With free 10$ Credit
Linux Server
A Linux server is a high-powered variant of the Linux open source operating system that's designed to handle the more demanding needs of business applications such as network and system administration, database management and Web services.

The Linux open source operating system, or Linux OS, is a freely distributable, cross-platform operating system based on Unix that can be installed on PCs, laptops, netbooks, mobile and tablet devices, video game consoles, servers, supercomputers and more.
Virtual Private Server
Virtual Private Server is server where a virtual machine is operated and the user have superuser-level access of that operating system. So users can install any app of the program wish in their machine and run on their server. Users are also allowed to select the Operating system to be user in the Virtual Server.  User can use this for any purpose that user need of. e.g. as a web hosting, database hosting, service handler, a VPN or whatever. They are functionally equivalent to a dedicated physical server, price are much lower than an equivalent physical server.
Digital Ocean is s cloud server provider, you can use their servers for any purpose that you may think of. e.g. as a web hosting, database hosting, service handler, a VPN or whatever. The reason that Digital Ocean is so popular is because they have a powerful community of developers, system administrators using them. Digital Ocean does meetups, empowers its users to contribute their knowledge to DO blog and get paid for it. Digital Ocean is also known for partnering with other popular companies like Cloudways and startups.

Digital Ocean Provide very cheap (starting from just 5$/Month) yet effective and reliable. The support team of  DO are always available, they always seems supportive to users this is why I Switched to Digital Ocean. And I recommending you to use Digital Ocean. It has the easiest to understand pricing model. Digital Ocean is not for everybody. You need to be at least a little savvy with Linux …. It wont take long to get Started.
The Lowest Prising is 5$/ Months (0.007/hours)
512MB of Memory.
1 Core Processor.
20GB SSD Disk.
1TB of data transfer per month.
There other offer 10$/months, 20$/months, 40$/months You can change the plan anytime. When ever need you can upgrade right away.
If you want to test This Service You will get 10 $ credit for free. (this is referral link)   https://m.do.co/c/f7e641c256f7   Visit through this link and Sign up for Digital ocean, You Should link your credit card or Paypal to get started.
After Successful Sign up you can create Droplets Remember cost for Droplets are based on per hours so You can create any no of Droplets while getting started or testing on How to use the Digital Ocean. If you need any help drop comment below we will reach you. Set Up your Own Linux Server With free 10$ Credit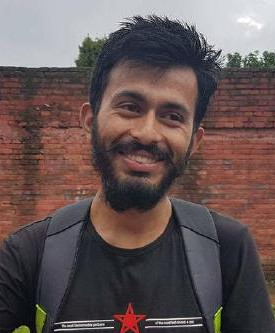 This is Sagar Devkota Co-Founder of Time and Update. I write about Online Earning, Blogging, Web Hosting, Domain Registration, local technical news and some time about Cryptography. I also write about Git, Database, Java, Android, Linux (ubuntu). Studying Bachelor of Software Engineering.