Software Freedom Day, SFD is an annual worldwide event celebration of 

Free and Open Source Software (FOSS). It is organised to increasing awareness of Free Software and its virtues, and encouraging its use. SFD was established in 2004 and was first observed on 28 August of that year. Since 2006 Software Freedom Day has been held on the third Saturday of September.
Nepal Open Source Klub, NOSK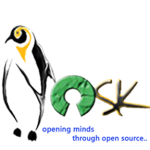 is a group of students who believe in open source. It was established in 28th Feb 2008 by the FOSS enthusiastic students from Nepal College of Information Technology(NCIT), Lalitpur, Nepal. Members of NOSK teach and share the ideas behind the Open source and free software to every fresher students, encourage them to use Free and Open Source software. And ask them to do so for the new fresher. the cycle goes on. NOSK is organizing as usual year, The Software Freedom Day 2017, NOSK NCIT
Here we talked about SFD and NOSK in short. We will Learn about Goal, Missions about them.
FOSS
Free and open-source software is a computer software which are free (in term of freedom) software and Open source (ie.  Source code is openly shared so that people are encouraged to voluntarily improve the design / performance  of the software.) Software. Anyone is freely licensed to use, copy, study, and change the software in any way. The main benefits of Free and opensource software can me listed as, Decreasing software cost, increasing security and stability, protecting privacy and giving users more control. FOSS are those software which are controlled by user, not user controlling software.
History
During 1980s and before, Source code for the software were free and can be user by any individuals, Business models on those days were on Hardware. Software was freely provided by companies with their hardware machine. In late 1970s and early 1980s, computer manufacturer starts to provide only the binary copy of their software, providing users no right to edit and modify not ever to understand how it works. In the mean time some companies starts selling the software only. Business based on hardware are shifted to software by then.
In 1983, Richard Stallman, announced the GNU project, saying that he had become frustrated with the effects of the change in culture of the computer industry and its users. Software development for the GNU operating system began in January 1984, and the Free Software Foundation (FSF) was founded in October 1985.
GNU
The GNU Project is a free-software, mass-collaboration project, first announced on September 27, 1983 aim is to give computer users freedom and control in their use of their computers and computing devices, by collaboratively developing and providing software that is based on the following freedom rights:
users are free to run the software
share it (copy, distribute)
study it
modify it.
GNU software guarantees these freedom-rights legally (via its license), and is therefore free software; the use of the word "free" always being taken to refer to freedom. GNU is a recursive acronym meaning "GNU's not Unix"). Richard Stallman defines free software as a matter of liberty, not price.
Linux or GNU/Linux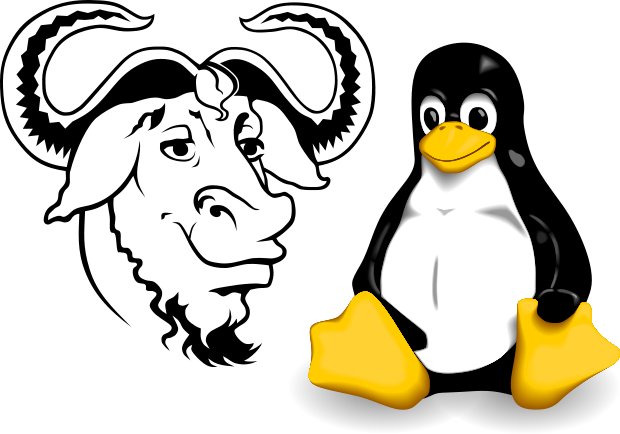 GNU/Linux is a first operating system that was free software. It is the combination of Linux Kernel and GNU Project. In 1991, the kernel Linux appeared, developed outside of the GNU project by Linus Torvalds. Initially, Linux was not released under a free or open-source software license. However, with version 0.12 in February 1992, he relicensed the project under the GNU General Public License.
Revolution OS (GNU, Linux, FOSS)
Take your time and watch this movie to fully understand the History and Development of FOSS.
So why SFD and NOSK?
To develop anything first we need attention of the Peoples and their make them understand actual meaning and develop awareness of the program. This is which these two works for. Here is the Mission of NOSK:
To promote and diversify the usage of open source.
To create awareness among the users about open source.
To provide knowledge on various topics to the members.
To provide training and resources on various topics to the members.
To provide dimensions to the members about various fields in this IT world.
SFD:
Our goal in this celebration is to educate the worldwide public about the benefits of using high quality FOSS in education, in government, at home, and in business — in short, everywhere!
Objectives of SFD:
To celebrate software freedom and the people behind it
To foster a general understanding of software freedom, and encourage adoption of free software and open standards
To create more equal access to opportunities through the use of participatory technologies
To promote constructive dialogue on responsibilities and rights in the information society
To be inclusive of organizations and individuals that share our Vision
To be pragmatic, transparent, and responsible as an organisation
Here is my article Start using Linux Whoever you are Have a look.
Do all the software we use are free?
That is the point, we still don't have all necessary software licensed as opensource or free software. Encourage peoples on using free software and contribution on them, can lead us to make totally free software of our need. Starts using Free software, get Freedom!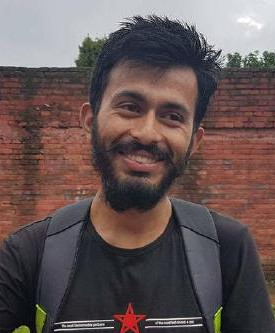 This is Sagar Devkota Co-Founder of Time and Update. I write about Online Earning, Blogging, Web Hosting, Domain Registration, local technical news and some time about Cryptography. I also write about Git, Database, Java, Android, Linux (ubuntu). Studying Bachelor of Software Engineering.