On every December Facebook releases the year review, where Facebook publish highlighting the top ways people around the world engage through facebook. Every year Facebook also make a personalized video for every users in Facebook. Your different photos are used for making that year in review video. New friends in facebook of this year are also included in the year in review video. Here is how to share year in review video on facebook.
Introduction
Facebook first introduced facebook Year in Review 2012, which is a look back at the people, moments and things that created the most buzz in 2012 among the billion people around the world on Facebook. Users will get personalized video from facebook. Facebook users can share the video. Video contents can be edited and modified as need of users. Your contents from January 1 to November 11, 2018. are included in that video.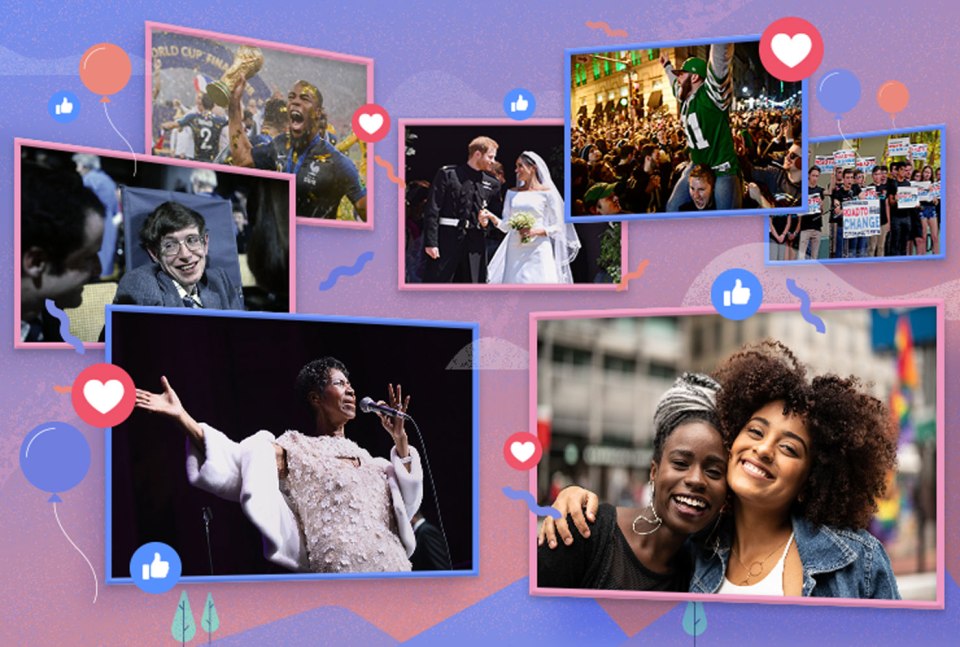 How to Make a Year in Review 2018 Video?
Since 2012 and all these years, Facebook always have a different page for year in review videos. As on June 2012 facebook brings all memories in on place. Year in review videos are now available in the memory section.
So first go to https://www.facebook.com/memories/ on your first visit facebook will start to create a video for your. You will get a message "Your Year on Facebook < Your Name>, let's take a look back at the memories you made on Facebook in 2018. We're creating a video just for you and your year. Check back soon to watch it."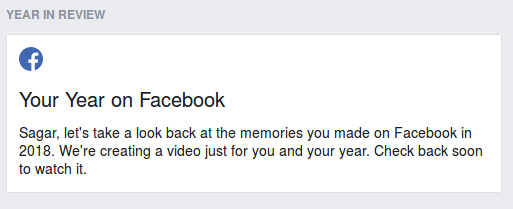 As facebook have 2.27 billion monthly active users. There are lots of users trying to access year in review video Right now, so it may take a while.It actually take lots of hours for the video being available, Once the video is created you can share it with in a click, or you can edit it as per your wish. Videos for some users is already created and for some its still in progress.
Once your video is created you can access it on your memories page. From here you can share the video or edit and share it.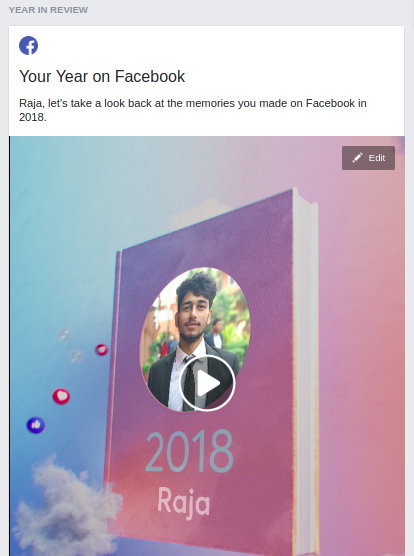 What is Included in Video
Some of the popular photo of yours in facebook are included in facebook. If you had moved to some new place, that event is also included in the video. In the year in review video, new facebook friends from this year are also included. You can pick friends based on your choice. This video have special effects, different sounds and lots of celebration effects. It is really cool to watch your year in review video. It gives you the over all view of your 2018. you will lost in that moments, which are shown in the video.
How to edit Video?
Once your video is requested the video will be created, they start to create video for your. Once the video is created you can watch it, before sharing it to publics. If you like it you can share it as it is. Or you can edit it, to remove some posts you don't want to be in the video and add images and posts you like. You can select which friend to be displayed in your year in review video.
To edit click in edit in the top right of the video.
Edit is simple click to add and click to remove. After you video is edited it should be updated and recreated. So it would take some minute. You can select different images.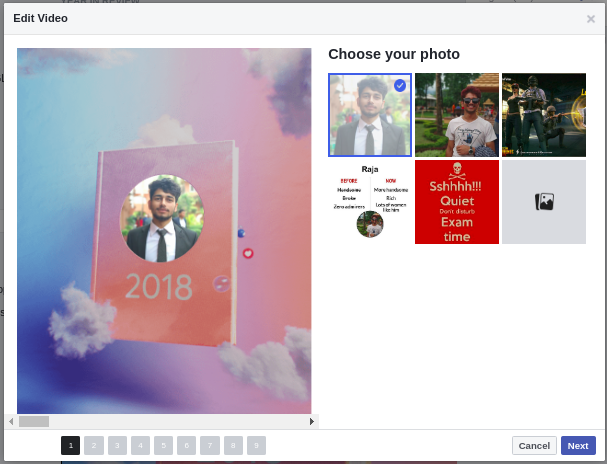 At last of the video there are some of the closest friend of you. You can select the friend you wanted, you can replace a friend with another.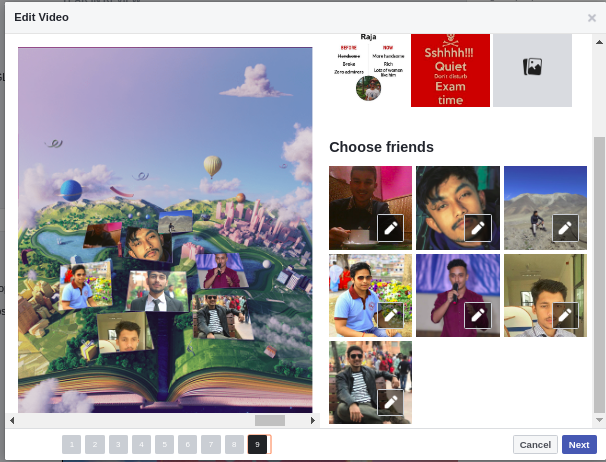 How to Year in Review –Video guide
Known Issues
YEAR IN REVIEW section is still not available for some users. You need to wait some more moments to get that year in review section in your memory.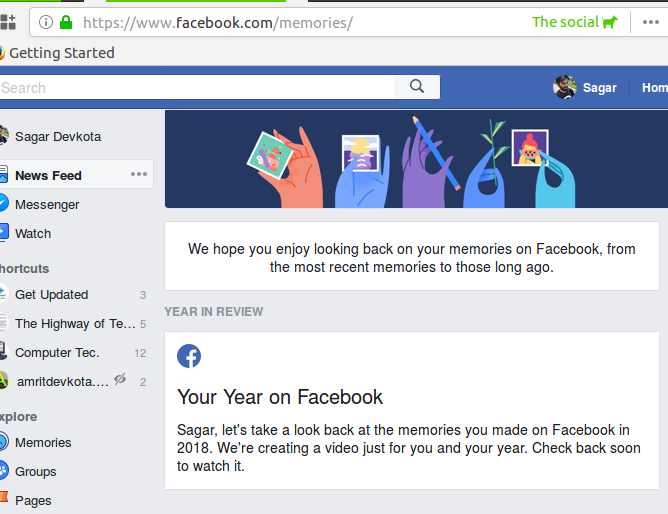 Video creation takes lots of time, For some users it had already been 2 – 3 hours and the video is not still available.
If you are new in facebook or don't post that much on facebook you will not get videos for you. As there will be no contests to make vidoe. "

Thanks for Being Here! <Your Name>, we currently don't have enough content to create your 2018 video. Keep posting to see more memories and have a happy new year.
Possible solution
Refresh the memory page. (As most users said that it was not available when they load it for the first time, they need to refresh to get that year in review section in memories.
Conclusion
Once you request your year in review video, facebook will start to create the video for you. It takes some moments (actually a bit more) to create video. Once the video in created your you can share it right away or you can edit that video (simply select to remove and select to add). Now you can share your facebook year in review video on facebook.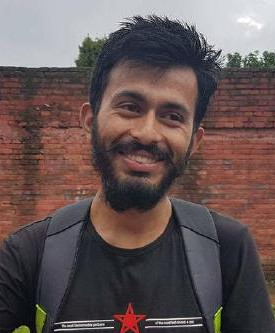 This is Sagar Devkota Co-Founder of Time and Update. I write about Online Earning, Blogging, Web Hosting, Domain Registration, local technical news and some time about Cryptography. I also write about Git, Database, Java, Android, Linux (ubuntu). Studying Bachelor of Software Engineering.