We all dislike slow Internet speed, it is said that slow speed internet is more painful then break up with girlfriend. If you are windows user and searching for way to increase your internet speed you are at right place. Today I am teaching a better way to boost your internet speed by 20%. You may wounder Why 20%? It is because Windows use your 20% speed for it's various service Such as Update and many other task. Increase Internet Speed by 20% in Windows This is a trick to remove the restriction for windows users that keep 20% for its internal updates.
Remember, This value limits the combined bandwidth reservations of all programs running on the system. If you enable the setting, you can use the "Bandwidth limit" box only, so you can adjust the amount of bandwidth the system can reserve. If you disable this setting or do not configure it, the system uses the default value of 20 percent of the connection.
So here we Go,
>>>First Open Run To do Just press Windows key + R Check 
Keyboard Shortcuts
. (or Just search Run and open it)
>>>Now type gpedit.msc and Hit Enter.
>>>You will see a dialog Box (Local Group Policy Editor
>>>Now In Left column Double click in Administrative Templates
>>>Now Double Click in Network
>>>Now Click in Qos Packet Sheduler (single click)
>>>In right side column Click in Limit Reservable bandwith.
A dialog box appears.
>>>Click in Enable (ie. Make a dark circle Before Enable )
>>>Now in Options in Bandwidth limit (%): make the value 0(zero)
>>> Click Apply (If it ask for restarts Just you need to restart to make it's affect) ie. To boost your internet by 20% you need to restarts your computer.
Check 
Speed up your computer
 For making your computer (windows) Faster. With the help of above post now you can boost your computer speed. Increase Internet Speed by 20% in Windows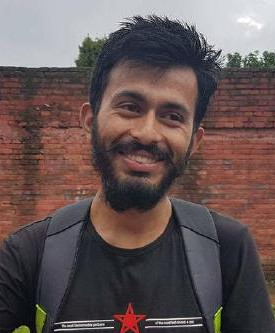 This is Sagar Devkota Co-Founder of Time and Update. I write about Online Earning, Blogging, Web Hosting, Domain Registration, local technical news and some time about Cryptography. I also write about Git, Database, Java, Android, Linux (ubuntu). Studying Bachelor of Software Engineering.