TV Show Bhadragol to Continue Next Week


If you Missed bhadragol TV show This week Visit
यदि यो हप्ताको भद्रगोलकि भिडियो खोजनु भएको हो भने यो तलको लिइक किलिक गर्नुहिस्।
Nepali's best Comedy Nepali serial TV show "Bhadragol" is Newest Comedy TV show Which is most famous among all Nepali viewers. IF you are a regular viewer of this popular TV show you missed it last two episode period (ie. Last friday and today also ). According to a news published in onlynepali.net
 It is confirmed that Bhadragol will not be showing on Nepal Television which is officially broadcasting Bhadragol, every Friday night at 9 PM. As confirmed by the director of the serial Bhadragol Shankar Acharya, the problem in broadcasting is due to the tenor process by Nepal Television. Although the shooting is completed but the episode is effected by the Tenor process only.
In this week people talk many things about Character of that TV show. In my local area people says that Bhadragol's main character Jigri bro is sick. Also Bale got a accident and he is at last stage in hospital. And many thing about other player. I even don't know that it is true or not.
Bhadragol is a popular Nepali comedy serial with interesting characters Jigri Bro, Bale, Cockroach, Jayante, Pade and others. Subash Karki who is playing as Bilase in the serial is the producer of Bhadragol which is being directed by Shankar Acharya. It is only First Comedy TV show Which is best and popular among Nepali people in the short period of time. Mostly now day's local comedy actor (I mean friends who can caricatures other's voice are making fun with Pade's Voice. Most people Never miss to watch This program. But it was missed For two weeks.
Hope it will be continued next week. Enjoy the TV Show Bhadragol.
Don't forget to comment.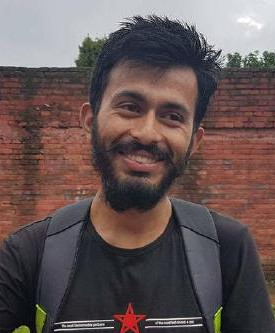 This is Sagar Devkota Co-Founder of Time and Update. I write about Online Earning, Blogging, Web Hosting, Domain Registration, local technical news and some time about Cryptography. I also write about Git, Database, Java, Android, Linux (ubuntu). Studying Bachelor of Software Engineering.