Facebook a popular social network Provides  its users special features as per time as in needed condition. Now at the end of Year 2015 Users can shows their Year review all at once in one Click. It shows all the popular photos you shared in the year 2015.
Its great to see your whole year in just a video. it make you remember your entire year with in a minutes. Facebook feels our happyness of that moment and published this tool. Here is the post and here you will be guided.
You can check the updated article on this topic on this link. Here you are described properly. Check this post here https://timeandupdate.com/2016/12/make-2016-years-review-facebook-2017/ Origianally this post was created a year ago. I decide to create this post without affecting my old post so there the new post is.
Its much easy to create your year in review. you just need to request to create video for you and after few 5 seconds its ready and you can share. For making your own Years review Visit https://www.facebook.com/yearinreview Here you can Just share your Review already created review from Share option. And also You can select, replace and add other special photos up to 10 photos you had shared this year. in the Option Edit.
And Friends Happy New Year 2016 to you all.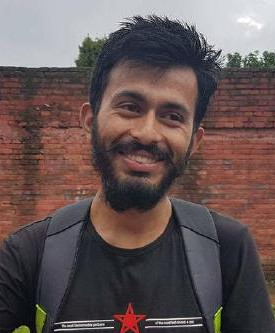 This is Sagar Devkota Co-Founder of Time and Update. I write about Online Earning, Blogging, Web Hosting, Domain Registration, local technical news and some time about Cryptography. I also write about Git, Database, Java, Android, Linux (ubuntu). Studying Bachelor of Software Engineering.