However it is still a month for 2017, Happy New Year 2017 on advance. It has been exactly a year that I posted my previous post on this same topic. This guide article can be considered as updated vision of https://timeandupdate.com/2015/12/how-to-make-my-years-review-in-facebook/. On every december users on facebook share theirs event on facebook with a facebook feature Year in Review. Nows days facebook News feed is full of year review videos. This Guide post will help you to Create your year review. MAKE 2016 YEARS REVIEW IN FACEBOOK for 2017 You can directly skip to How Section.
Check These Posts They are Waiting for you.
Introduction
Just Check This Video https://www.youtube.com/watch?v=N1Sx9sh4wJ 
Facebook Lunched tgis feature by the end of 2015, as I remember, to make year review on facebook with photos and images on facebook. Facebook will create a video for you collecting images you posted on facebook and including tagged photos too. and also the music too. It helps you to flash back your year.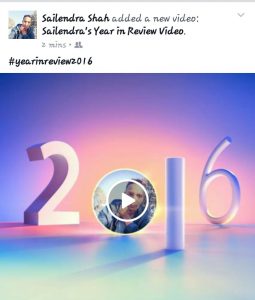 Why and When
So I cannot answer Why should i create a year review on Facebook? and I know you are not gonna ask me this too as you search for how to make year review and you are reached here. Firstly its trending in Facebook all are sharing there Facebook year review why should not you? and its helps yourself to remember about your year back. i know you will make a smile seeing your whole year in a video. Create your year review video and be a part of this world-wide event.
How
This is the main purpose of this article writing. For making your year review in Facebook you need not to do anything you need just visit this link. https://www.facebook.com/yearinreview click on this link and then click on continue it may take a minute to complete the process of creating your video. You will get notification when it is compleated and ready to share.
Impression
This article got a lot of impression which shows me how Facebook is used by many users as. This sites Facebook page https://facebook.com/timeandUpdate Just Like it. Get instantly on your News Feed. and I know people use Facebook to search too. Keep visiting us.
Enjoy this global tending event. MAKE 2016 YEARS REVIEW IN FACEBOOK for 2017 Any issue? the comment box is always there. Have a good day.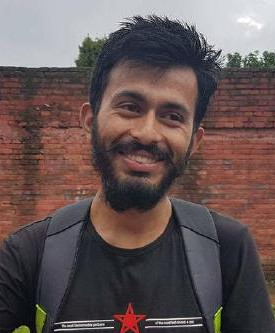 This is Sagar Devkota Co-Founder of Time and Update. I write about Online Earning, Blogging, Web Hosting, Domain Registration, local technical news and some time about Cryptography. I also write about Git, Database, Java, Android, Linux (ubuntu). Studying Bachelor of Software Engineering.