Some time while you are going through Newsfeed in facebook you will get some advertisement as a Sponsored. Do you know you have control over those advertisement? Yes you can control those advertisement. All the advertisement are based on your likes. If you like Some page. Advertisement related to that page will be shown in your Newsfeed. Example If you had liked our Facebook Page Amrit. You will get Advertisement related to websites. Those Ads which select Websites or blogging will be visible to you. Facebook Advertisement Remove
You can completly remove it if you dont want to view those ads from your settings. But Remember you will may miss Important updates and Announcement related to Something you related with, Something you like.
If you want to turn Off all the advertisement Visit the Following link:
https://www.facebook.com/settings?tab=ads


As shown in the above image Just Select No If you want to completely remove all the ads from News Feed. and if you want to view the news but dont want to show your Response to other Just Select No One as in the Above image. To Change the setting Click in edit and Select your option and click ok.
If you want to add remove the choice of adds you want to view go through https://www.facebook.com/ads/preferences/edit/ this link.
Now you can enjoy news feeds from your friends and Liked Page's Post only without any advertisement enjoy the Facebook without Advertisement. Have a Great Days Ahead.
Now you can remove the advertisement displayed on your facebook while going through your timeline you get rid of that annoying photos and promotions you can suffer facebook easily now without any ads displayed disturbing you.
I hope this article is help full for you. How Useful is it for you? Please Gives us Comment. Facebook Advertisement Remove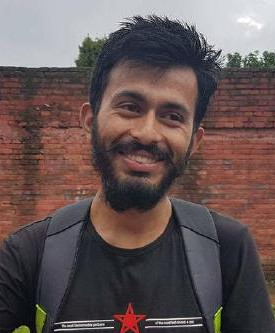 This is Sagar Devkota Co-Founder of Time and Update. I write about Online Earning, Blogging, Web Hosting, Domain Registration, local technical news and some time about Cryptography. I also write about Git, Database, Java, Android, Linux (ubuntu). Studying Bachelor of Software Engineering.