You and i all know that the more impression the more visit the more visit the more fans the more earning too so today I am here with a guide for you to help publishing your blog/website post to social network without doing anything just a registration for once. Yes your posts will be posted to the most popular social network on this time : Twitter, Facebook, LinkedIn, LinkedIn Company Page, App.Net.  And you can do all these for free using your blogs's RSS Feed with Track your Feeds Status. I am using this to Auto Publish in my Twitter Account @info_Amrit and @TimeandUpdate Auto Publish your post in Social Network
Just Visit twitterfeed.com and Register.
Just Click Create New Feed
Give a name to the feed And add Rss Feed in "The Blog URL or RSS Feed URL" If you dont know the feed just insert your Website link it will automaticly find your Rss feed link. Dont forget to give a check mark in Active. Click Continue to Next Steps
Then
Select The social Network you want to share with. You need to Allow Twitterfeed.com to share in your Social Network. Just Click in the social network you want to share with and allow twitter feed to post on your behave.
After Selecting all the social network you want to share with Then Click All Done. Yes Game Over Click on Go to Dashbord to view all your feeds and To edit if needed. By Defult your feed will be checked Every Half Hour and Posted a New Post. You can Change the Settings anytime.
To View shared linked Status Clicks just click Show recent links Just Below the feed name.
Now using this tool you when ever you publish new post on your site this tool will automaticly post your new posts to social network you select is not it easy and you need not to menually do anything to show your posts to your followers. Auto Publish your post in Social Network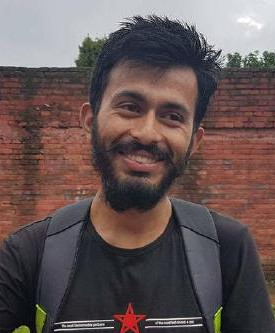 This is Sagar Devkota Co-Founder of Time and Update. I write about Online Earning, Blogging, Web Hosting, Domain Registration, local technical news and some time about Cryptography. I also write about Git, Database, Java, Android, Linux (ubuntu). Studying Bachelor of Software Engineering.