Candy Crush Saga is a puzzle game that involves making matches of 3 or more colored candy pieces. Match 4 in a line to make a special power. 5 candy in a line to make a very special power and in L shape to make another power. Players swap candy pieces either horizontally and vertically, and once a match is made, the candy disappears, causing the surrounding pieces of candy to fall into the empty spaces. This sometimes causes a chain reaction, netting players bonuses in the form of increased score and power-ups. The game also tosses in obstacles for players, like covering candy in jelly that must be eliminated before the candy can be matched.  There are more than 1000 levels of gameplay, with five different game modes that mix up the goals and maps of the levels so that there is always a fresh challenge. The game is easy to learn and play, but quite a challenge to fully master. Players can take on the saga by themselves, or they may connect with Facebook users to play against others to test their skills and see who can dominate the leaderboard. Candy Crush Saga is appropriate for and playable by kids as young as five years old, although they may experience difficultly passing some of the deeper and more advanced levels of the game.
Thinking Skills Used: Flexibility, Planning Candy Crush Saga Level 1430 Last one
The last level of Candy crush is 1430. It is 3 week till now now updates are available till then Every Wednesday new set of levels are Unlocked with 15 Levels. Now I come in conclusion that why Level 1423 was so hard to complete. Collect Many boosters to complete the level. Remember Planning and Flexibility.

It Happened for 3 weeks that no new set of levels are Updated. But There is Still hope to have more level as this massage was displayed.

Hopping that new sets of levels will be unlocked and available to play i had waited for next month but i dont get any new levels may be some issues on my account i uninstall it then. So I am unknown about more updates Candy Crush Saga Level 1430 Last one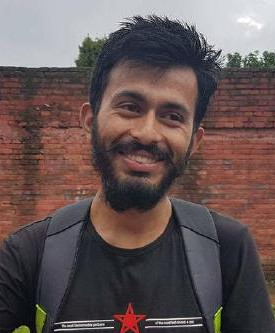 This is Sagar Devkota Co-Founder of Time and Update. I write about Online Earning, Blogging, Web Hosting, Domain Registration, local technical news and some time about Cryptography. I also write about Git, Database, Java, Android, Linux (ubuntu). Studying Bachelor of Software Engineering.