Click to call in Nepal Telecom Social networking Site Meet (meet.net.np). What is it and how to use?
Click-to-call, also known as click-to-talk, click-to-chat and click-to-text, is a form of Web-based communication in which a person clicks an object (e.g., button, image or text) to request an immediate connection with another person in real-time either by phone call, Voice-over-Internet-Protocol (VoIP), or text. Click to talk requests are most commonly made on websites but can also be initiated by hyperlinks placed in email, blogs, wikis, flash animations or video, and other Internet-based object or user interfaces.
In this Page Nepal Telecom is using WebRTC framework for this Click to Call. It Allow Video as well as Voice call. It is a Pure open source system. I really Dont know if it is working or only for demo in this site.
I dont think there need any Login System to call Using SIP Address. Login to meet will be enough.

Nepal Telecom Should make the use of this platform more effectively. Not as a demo or just a static page. If registration is needed there should be registration pages or other necessary pages. Mainly how to use. As just in the opening of this site there are thousands of Sign Up.
Click to Call in meet.net.np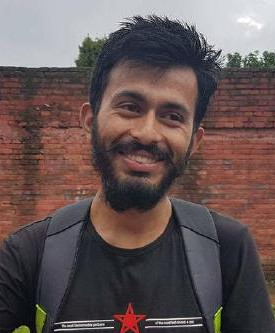 This is Sagar Devkota Co-Founder of Time and Update. I write about Online Earning, Blogging, Web Hosting, Domain Registration, local technical news and some time about Cryptography. I also write about Git, Database, Java, Android, Linux (ubuntu). Studying Bachelor of Software Engineering.