Hello reader. Today  I am here with a guide to get rid from MOS (Mercantile Communications) Approval delay in modification of your website NameServers. And DNS Recordes management for your .np website. This guide will be helpful for all other domains too for simple and easy management of your DNS Records. Get Rid of MOS Approval delay .np domain
This Guide will help you to manage DNS Records for your website in free Godaddy.com's  Off site DNS If also you registered your domain name with another registrar, you can still manage its zone file records with Godaddy.com by using Off-site DNS. You can check this post about DNS Records Zone Records what? DNS Management. you should know terms there to get started.
First Create a account is godaddy.com . And Login to Godaddy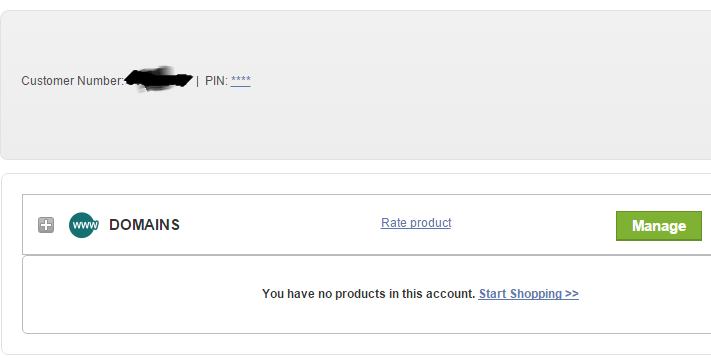 Then Click in Manage. (To view this Manage button your Email must be Conformed)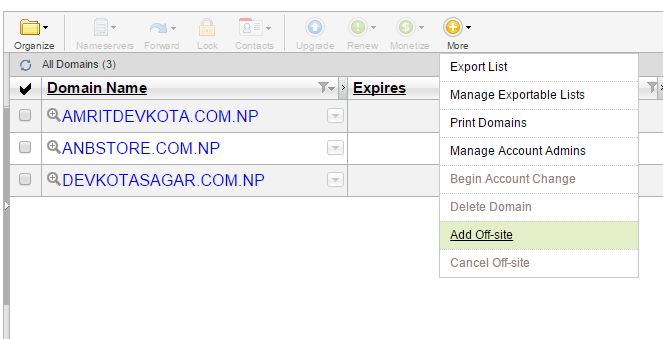 Then Click in More and Select Add Of Site
Then Add the website name and check mark and Click Next
You will Get NS Address Copy them down.
Now Visit MOS (Domain Registration website)
Then Go to Your Domains list

Then Click in Edit of that website you want to. You can add as much as you need in Godaddy's off side domina so you will need not to apply for NS Edit next time to MOS.
Select Name Server.
Then Fill the Name Server and Click Update.
That is all Now you can manage your Website DNS From Godaddy's Website at anytime. Need not to wait. We will be Posting How to manage Dns In future post.
Check: SEO in Nepal Search Engine Optimization
I hope this article is useful for you all. This is very important while you are new on domain and hosting. I remember the time when i was unknown about it and while i used to use free hosting i need to shift no new host but ns Take days to update its really annoying But it's easier now days. This time also i am using .np domain with 10+ subdomain with email as me@mynpdomain looks great. Get Rid of MOS Approval delay .np domain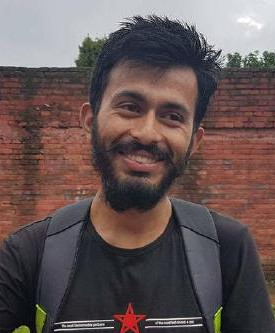 This is Sagar Devkota Co-Founder of Time and Update. I write about Online Earning, Blogging, Web Hosting, Domain Registration, local technical news and some time about Cryptography. I also write about Git, Database, Java, Android, Linux (ubuntu). Studying Bachelor of Software Engineering.