Global Game Jam is an annual event for game developers who will develop games based on a theme within 48 hours. Global game jam occurs in various locations all around the world. The first Global Game Jam was held from January 30 – February 1, 2009, at 53 locations across the globe. During the jam, 1650 participants created 370 games. The Theme of the first event was "As long as we have each other, we will never run out of problems" Global Game Jam [Nepal] Event Starts Today
All games produced are created under the Creative Commons Non Commercial Share Alike 3.0 free license, and while they remain the intellectual property of their creators, the Global Game Jam retains the ability to use any game as promotional material.
The 2012 Global Game Jam is recognized as the largest Event in the world by the Guinness Book of World Records according to press release at March 2 2012. Which  ran January 27–29 with over 10,684 participants in 242 locations (47 countries). 2209 games were created.
Global game jam 2016 occurs in various locations including Nepal from 29th to 31st January. it will be held at Pulchowk campus. The event starts at 3 pm today. Now Since Today Nepal will be the part of this global event of gaming innovation.
Event organization
After the certain requirements are fulfilled by a Group they are allowed to create the event. They must have Internet access to  for all who are involved in the group. An event coordinator, food access, security and other.
Contact Organizer if need:
Anish Parajuli 9846789941
Dip Kiran 9860130803
Prasidha Karki 9860167527
Sagar Bhandari 9861037138
It was really great that such a nice global event was also created with in Nepal. I cant get a change to participate on that event. hoping that the next year we could conduct in Pokhara along with Kathmandu so that we can also participate hope those brothers from Pulchowk campus would help to conduct it with in WRC too. Global Game Jam [Nepal] Event Starts Today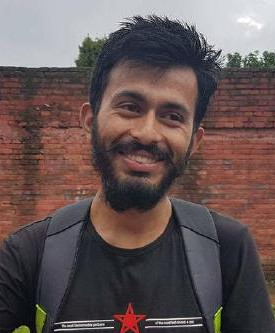 This is Sagar Devkota Co-Founder of Time and Update. I write about Online Earning, Blogging, Web Hosting, Domain Registration, local technical news and some time about Cryptography. I also write about Git, Database, Java, Android, Linux (ubuntu). Studying Bachelor of Software Engineering.