Ncell One of the private leading Telecommunication has just be sold to new international company. TeliaSonera was its owner till now Ncell is a part of asian largest telecommunication group. TeliaSonera divests its holding in Ncell, 60.4 percent ownership in the Ncell to Axiata, one of Asia's largest telecommunication groups, for USD 1,030 million on a cash and debt free basis. Is Ncell Sold?
Axiata Now in Nepal
Axiata has more than 260 million customers and 25,000 employees. Ncell will complement its portfolio of Asian telecommunications assets, which includes operations in Malaysia, Indonesia, Sri Lanka, Bangladesh, Cambodia, Pakistan, Singapore and India. Axiata, which is listed on the Malaysian stock exchange, is a reputable company with a strong focus and expertise in South Asia and is also a long-term investor contributing to development and advancements of the countries it operates in.
Mr. Niraj Shrestha will sell his locally held shares (20%) to Mrs. Bhavana Singh Shrestha, who is Axiata's chosen local partner. According to current Nepalese regulation, 20 percent of the ownership in a company is required to be held locally by a Nepalese citizen.
As part of the transaction, Visor will sell its 19.6 percent of Ncell to Axiata.
TeliaSonera – Axiata exit takeover transactions at a glance
Saller
Sold To
Shares (in%)
TeliaSonerea
Axiata
60.4
Mr. Niraj Shrestha
( Local partner)
Mrs. Bhavana Singh Shrestha
(Axiata's chosen local partner.)
20
Visor
Axiata
19.6
The transaction is subject to approvals and closing is expected in first half of 2016. The deal is subject to approval from Department of Industries in Nepal, Nepalese Telecom Authority, Malaysian Central Bank and Axiata's shareholders, respectively. Ncell in making much more change after being Axiata company. Ncell Upahar Offer Free Use. You can check this link as it lunched officially it provides 500 sms and sth like 500 Second talk time on the mentioning for being with axiata. The way of advertisement is dramatically changed as that of previous Ncell and Axiata's Ncell.
Is Ncell Sold?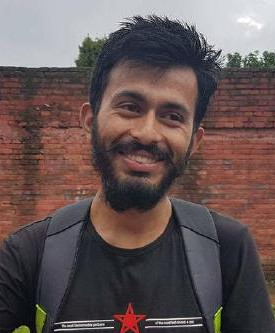 This is Sagar Devkota Co-Founder of Time and Update. I write about Online Earning, Blogging, Web Hosting, Domain Registration, local technical news and some time about Cryptography. I also write about Git, Database, Java, Android, Linux (ubuntu). Studying Bachelor of Software Engineering.