Hello Friends today here is a article about a social network by Nepal Telecom, meet. We can do all the things we do in any other social networks. But Here is a extra feature Which no other Social network had did till. Yes you can send 10 SMS Per day to Mobile no (of NTC) for free. Free SMS to Nepal from Internet, Ntc WebSms Is Merged with this So you cant access websms from websms.ntc.net.np I have a Question for you.. Is There Ncell WebSMS? meet.net.np a Social Network NTC Nepal
You can register in meet using your mobile no. You can add emails after registration too. You can link your Facebook, GoogleContact, Google+ Hotmail, LinkedIn, Yahoo with meet. You can Create Survey as well as blogs in meet. A great place for sharing your information. You can post Update of 500 characters. On What's happening Mate ?? You can add RSS Feeds in this social network help you to get instant update from that website.
To Register on this Meet by NTC Visit this link: meet.net.np. Thousands of Sign ups are made in this short period of time. May be due to start up you will see all the activities. Like who join who do what. Of all not only who is your Friend.
You can get latest News Update instantly as There is an sidebar widgets. Here we can ask questions. so we get fast solutions. If you are looking for a Fast and furious Forum. Visit Amrit Forum.
Hello Friends Lets us be a Close Friend in Meet Add me: Devkota Sagar. Hope Our Friendship will go distance long..
We will be posting how to Meet in our Future Updates. Meet get so much sign up in such a short period of time but Nepal telecom can make it a better then this nows days it will be hard to get even a sincle click on site but meet gets much visits they should keep them providing nice features. however lets not be away from Meet hope they will keep upgrading it. meet.net.np a Social Network NTC Nepal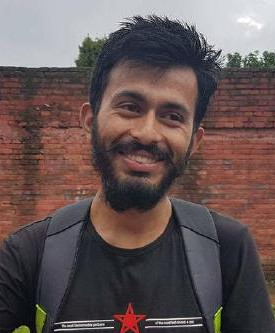 This is Sagar Devkota Co-Founder of Time and Update. I write about Online Earning, Blogging, Web Hosting, Domain Registration, local technical news and some time about Cryptography. I also write about Git, Database, Java, Android, Linux (ubuntu). Studying Bachelor of Software Engineering.