Hello friends today i am here with a guide for you to get nepali content easily for your blog. This is a special article for one of my friend from nepal. But it will be important for you all who are searching for nepali content and cant get. You will get all nepali content at one place. Need nowhare to search. just make those content better more effective and publish in your own words. Your site must focus on your visitors' interests and address the question of what's in it for them and how to improve their businesses and lives. To accomplish this, strong content must be developed in the form of products, services and intellectual property, while constantly evolving. Need Nepali Content for Blog
Think about articles you've read, speeches you've heard, books you've begun. Make a better title the initial exposure helps people determine whether they want to spend more time reading, listening or viewing. There is simply too much competition for time to expect that people will invest too much of theirs in trying to overcome a tepid introduction so make a better introduction while starting your content. You need not to be a Professional writer to write in your blog nor professional writer will disapprove your content. Give best of your.
Shine on the web
A better Place to get Content for your website is Scoop it Register in this website you will find many content that can be posted in your blog. you will get all kind of Contents here. You can select topic on which on which subject you want to get content for. You will get Nepali content in this topic Nepali. Also you can post your content in this topic and just by providing link of your posts in your blog and published instantly. Improve your Blog visitors too. To make a better content in Nepal you need to capture the trends Running and Update your content accordingly.
This trick may be outdated now or if some more people use it it will be fine as before. Need Nepali Content for Blog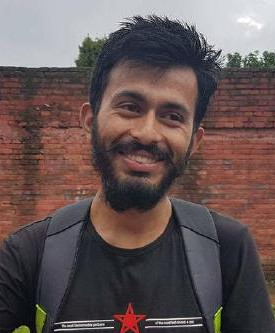 This is Sagar Devkota Co-Founder of Time and Update. I write about Online Earning, Blogging, Web Hosting, Domain Registration, local technical news and some time about Cryptography. I also write about Git, Database, Java, Android, Linux (ubuntu). Studying Bachelor of Software Engineering.